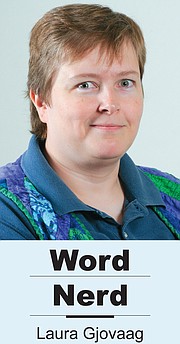 In the past week I attended two very different events and was struck by the contrast between the crowds at both.
Last Friday I went to Mabton High School's graduation ceremony, held in the high school gym. As far as I could tell, the parents of the graduates were seated on the floor of the gym and the rest of the community was seated in the bleachers.
But I'm not sure why most of the community attended the event because they didn't have the slightest bit of respect for the graduation speakers.
I was there to report on the speeches, but I could barely hear them over the talking of adults, teenagers playing video games and younger children stomping up and down the bleachers as loudly as they could.
This was a graduation. A ceremony of respect and honor. But it appeared that many of those present thought they were at a football game and couldn't even be bothered to give the speakers even a slight bit of attention.
In stark contrast was a concert at Chief Kamiakin Elementary School in Sunnyside that I attended this week. Before the event started, the rules of conduct were explained to those present. Most of the attendees followed those rules, and those who didn't were gently asked to be quiet or leave.
The difference was astounding. Hundreds of people couldn't be silent for 30 minutes to listen to graduation speakers at a solemn ceremony, but in a different town only a few days later, first-graders were accorded a great deal more respect during a minor musical presentation.
Perhaps people in Mabton need to visit Chief Kamiakin and get some lessons.
Whatever the reason for the lack of respect in Mabton, the adults in that gym set a miserable example for their children. That sort of dismissive attitude will sink in. The children who saw that behavior know when their turn comes to graduate the audience will be just as obnoxious. It takes away one small motive to make the effort.
And in a town that needs to improve its graduation rate, every little bit matters.