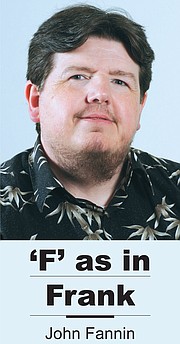 One of the trends discovered during media reporting on the meteor that hit Russia a few weeks ago was the prevalence of dashboard cameras Russians have installed in their vehicles.
Apparently, Russian highways and byways are dangerous places and the public there is relying on dashboard cameras to protect them. In the last few weeks there's been a host of viral dashboard videos from Russia.
These include not only footage of the meteor, but of other day-to-day stuff like Russian pedestrians in the middle of the road leaning into vehicles in an attempt to, literally, initiate an injury claim.
One showed a middle-aged woman pulling a bumper off of a vehicle. Still others show tanks crossing the highway in front of traffic and Russian military jets soaring low - really low - just overhead.
One of the Russian dashboard videos shows a road-range incident involving an ax that fortunately ended without injury.
That was a few weeks ago, though, and I'd kind of forgotten about the whole Russian dashboard camera thing until this week.
This week for the first time I really wish I had one of those dashboard video cameras. It started when I was driving down the street here in Sunnyside when a really big city rig casually drove through a stop sign and pulled out right in front of me.
It got me to wondering what else I might have recorded with this gadget so popular in Russia.
Maybe I could have obtained footage of Sunnyside police vehicles flashing their lights as they speed through intersections, then turning off their lights and slowing down with no apparent urgent destination in mind once they're through the intersection.
But I'm also thinking with a dashboard cam or Google's soon-to-be-hot Glass, good deeds in Sunnyside could be recorded. Every day helping hands like neighbors I saw shoveling out an elderly woman's driveway this past winter, or strangers holding doors open for each other at the post office.
So, maybe the Russians with their mad-dash cams are on to something here. That is, holding ourselves and each other accountable is a good idea - as is giving a pat on the back for a deed well done.