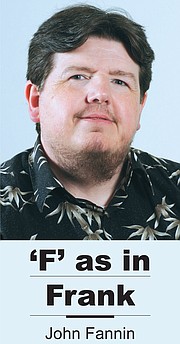 An era of new austerity and a nation turned upside down by turmoil within and without.
Sounds like our country today, doesn't it?
But it's actually England from a century ago as portrayed in the PBS mega-hit series Downton Abbey.
Joni and I are late-comers to Downton, now in its third season. But we've been catching up over the past several weeks and right now we're smack dab in the middle of season two.
It's 1918 with World War I in its last throes. The Belle Epoch of elite aristrocracy and landed gentry - like Lord Grantham and family depicted in Downton - is hanging by a thread.
We love the storytelling and before we know it we've watched two episodes instead of one.
Downton has great characters, great dialogue and spot-on depictions of England from a century ago.
Well directed and well acted all-around.
It's fiction, but crisply captures the demise of a gilded age of entitlement that sees mansions turned into war hospitals and the status quo crashing all around.
It all makes for compelling drama, but I think there might be yet another reason why Downton Abbey is one of the most popular - if not the most popular - series ever to air on PBS.
A world away, and a century after Downton's setting, the series hits close to home because we in the U.S. are also experiencing the end of a long-standing era.
The latest reminder of that is the arrival of several harsh budget cuts thanks to sequester and a stalemate in D.C.
Programs will be slashed, budgets hacked and some will go without.
But sequester is just the most recent example of our changing era.
The long gilded promise of jobs and the American Dream of home ownership are tougher than ever to obtain.
Entitlements, too, will become more difficult to secure as future generations pay for today's national debt and fiscal woes.
I don't know where the Grantham's and Crawley's - the Bates' and Anna's - of Downton's world are as of season three and I don't want to know until we get to that point in our viewing.
But somehow the story of that century gives me hope for ours.
Yes that era dealt with a host of change - some of it unpleasant - but within two decades that generation won a second world war and developed a successful economy.
It all makes me think that the Downton we all face today can turn out for the good also.
Meanwhile, please excuse me while Lady Fannin and I retire to the parlor to catch Downton's next episode.