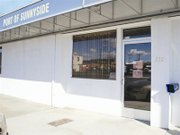 March is national developmental disabilities awareness month. But that's the goal year-round for Lower Valley agency the Arc.
The Arc is a grassroots, member-driven, advocacy organization working on behalf of people with intellectual and developmental disabilities in Washington state for more than 75 years, and in Yakima County since 1953.
The Arc Yakima County opened its Yakima office in 1999 and partnered with EnTrust for office space in Sunnyside in late 2010.
"We are working on growing a network of parents and developing programs," Arc Executive Director Linda Fox said.
The local agency is hosting meetings this month to hear what families' needs are in the local area.
"We are refocusing our efforts in the Lower Valley," Fox added.
The Arc Yakima County invites area residents to get involved in the month of awareness by posting statements on their social media networks and speaking about personal experiences involving developmental or intellectual disabilities.
The group plans to host two informational meetings in Sunnyside this month. The first will be at the Presbyterian Church, located at 737 S. 16th St. in Sunnyside from 6:30 to 8 p.m. on Thursday, March 14. The second meeting is slated for Wednesday, March 27, at the Sunny Spot Restaurant from 11:30 a.m. to 1 p.m.
For more information, contact the Arc Yakima County at (509) 426-1292, or visit http://arcyakimacounty.weebly.com.