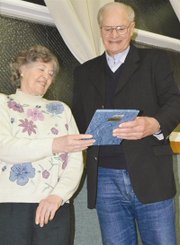 WAPATO - The Lady Grizzlies didn't fare well in their first outing of the season last Saturday, falling 5-2 to the Wapato Wolves and 4-3 to the Davis Pirates at the Wapato Jamboree. Both contests were shortened three-inning affairs.
"We have some control issues at the moment," said Sunnyside Coach Ralph Mendoza. "We were throwing pretty hard. It's still early in the season and we need to find the zone."
In the first contest at the jamboree against the Wapato hosts, Sunnyside gave up five runs on three hits. The free passes were the difference, with the Lady Grizzlies providing seven walks.
Sunnyside got two runs on four hits with only two walks. Dalia Romo was the heavy hitter for the Lady Grizzlies, going 2-for-2. Both Amber Cornwell and Lucy Quevevo were 1-for-1 in the game.
The Lady Grizzlies had the second game well in hand against the Pirates, but the third inning started off with Sunnyside issuing three walks, followed by an error, another walk, a fielder's choice for the first out, another walk and finally two strikeouts to finish the inning. Davis got four runs off eight walks and no hits.
Sunnyside managed three runs on two hits. Mallory Cupp and Jordan Harrington singled for Sunnyside. Both teams racked up an error each.
"Overall, we're coming together as a team," said Mendoza. "We didn't have all the players necessary due to the number of practices that are required to play. Hopefully we'll have our first team up this Thursday when we play Grandview." Sunnyside will host the Greyhounds Thursday, March 14, at 4 p.m.