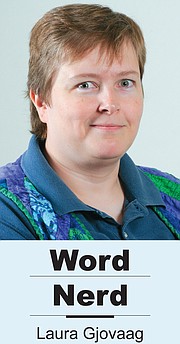 I don't observe Lent.
It's not a part of my religion, so I never learned about it as a child. And I never had much experience with it beyond jokes about what people were giving up for Lent.
Since I started working at the Daily Sun News, however, I've learned about soup and pie Wednesdays during Lent, and I must say I'm getting addicted.
Sunnyside's Holy Trinity Episcopal Church sponsors the delightful weekly meals during Lent, with different soups each week and the diner's pick of a variety of homemade pies.
A co-worker here at the newspaper kindly calls in the order for the entire office and members of the church deliver the meals to the office about noon on Wednesdays.
There is a big problem with the system, however. Lent doesn't last long enough to sample every variety of pie.
To decide what to try next, I often must rely on the opinions of my co-workers. I'll ask what they had last week, and if it's something I haven't tried I'll ask how they liked it.
It's always difficult to decide what to get. There are so many choices, and all of them I've had have been so good. It makes me wish Lent went on just a bit longer.
But that's ok, I guess I'll just have to wait and try some of the other pies next year.