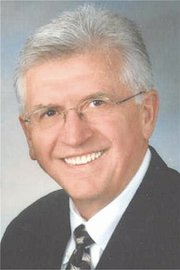 The city of Sunnyside has a new interim city manager this morning.
At a special council meeting last night John Darrington of Richland was approved as the interim city manager until a full time city manager is employed.
Darrington is a vice president at Colin Baenziger & Associates, a company that assists governmental agencies in the recruitment and placement of key personnel, including city managers.
He has served as a city manager or administrator multiple times in the past, including a six-year stint as city manager in Richland and almost 16 years managing the city of Gillette in Wyoming.
Darrington earned his Bachelor of Arts degree in history and political science and his Master's degree in public administration from Brigham Young University, and also attended Harvard University's school of government.
The contract with the city of Sunnyside hires Darrington as an independent contractor, not entitled to any benefits of regular employees. He will be paid $2,660 a week with a $40 per day allowance for every day he drives from Richland to Sunnyside.
Darrington will also be allowed to help Colin Baenziger & Associates finish a search for a city manager for another city, but that work is only expected to last three days.
Darrington's work will be supervised by the city council. When public discussion resumed at last night's meeting after a 20-minute executive session, Councilman Jason Raines asked for a slight alteration of the contract. In the original contract, Darrington would receive his direction from the city council through the mayor. In the revised contract the words "through the Mayor" were removed.
The city council voted 4-0 to approve the contract, with a letter of support from absent Councilman Don Vlieger read into the record.
Immediately after approving the contract it was signed by Darrington and Mayor Jim Restucci.