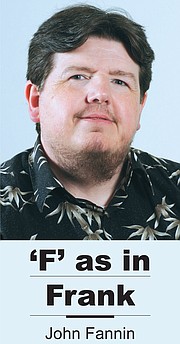 Eight city managers in less than six years: Bob Stockwell, Mark Kunkler, Eric Swansen, Jim Bridges, Mark Gervasi, Frank Sweet, Aaron Markham and John Darrington.
Two days ago the Sunnyside City Council hired Darrington as Sunnyside's eighth city manager since September 2007; its fourth in little more than a year.
In three days council will fill one and possibly both of its current city council vacancies.
Sunnyside may rely on its city manager for day-to-day operations and personnel moves, but never has its city council's leadership been more prominent than now in the aftermath of (sometimes) creating, then resolving one city manager transition after another in recent years.
Yes, there are interim city managers in that mix, but each one carries the full weight and responsibility of Sunnyside's top job. That includes the ability to hire, fire and draft budgets.
The stakes have never been higher, what with the possibility of starting construction on downtown revitalization within a year or so. Add to that the financial struggles the city faces and council's role becomes more important than ever as one city manager (interim or otherwise) comes and goes.
That's why I was disappointed to learn the five candidates interested in the two city council vacancies will be interviewed next Monday in private by the other council members - without the general public being able to hear from our prospective new council members.
Council will then convene in public Monday night to announce its decisions.
I spoke with Mayor Jim Restucci and he explained that with so much on its plate, council needed to act quickly to get the two seats filled. He said a public interview process would require a three or four-hour meeting.
In addition, he said the post needs to be filled soon because the candidate filing period is coming up earlier this year, in May.
I understand that, and appreciate the urgency to get council back to seven members again. I also appreciate that council is taking its time to interview each applicant before making a decision, rather than acting hastily and appointing someone right on the spot, which by law it could have done weeks ago.
Yet for all that desire to get the appointments done expediently - sooner rather than later - Restucci also noted that when the sixth council member is appointed Monday night he or she will be given the option to delay the vote on the seventh council member until the next meeting if they need more time. If that happens, council could have to wait up to two more weeks to fill the seventh post as there is no study session or meeting scheduled for the first Monday in April.
So much for expediency.
I think what especially troubles me is that council's move on Monday night will counter what it has done since at least 2005 whenever there have been vacancies.
In 2005, three applicants sought a vacant seat on city council. In that go-round council opted to give each candidate 10 minutes to make their case as to why they should be selected.
I like that idea, in the case of our five candidates this time, it would only require 50 minutes. Or, give each candidate five minutes and it would take up to 25 minutes.
Either way, that's far, far less than the three or four-hour session Restucci was concerned about and it still gives the public a chance to hear the candidates speak and share their vision publicly. Resumes are fine, but council is a very public post and it's good for the public to at least catch a glimpse of how the candidates handle the spotlight.
Plus, with council meetings recorded on-line, members of the public who have scheduling conflicts and can't be there Monday night, like myself, can still listen to the candidates.
In 2009, six candidates sought to fill a vacant city council seat. On that occasion, council interviewed each candidate in public. The session lasted two hours to interview six candidates, still quite a bit less than the three or four hours Restucci says it would take to interview five candidates.
The one exception I could find was in summer 2009, when Nick Paulakis was appointed to fill Bill Gant's post after he resigned. However, there were extenuating circumstances. Gant's seat was up for election later that fall, and Paulakis was the only person who filed with the county to run for the seat. In other words, we already knew who was going to take Gant's seat so it was an easy call.
We don't know who will run or win election to these council seats this November, because the filing period is still two months away. Yes, it is earlier, but it's early for everyone whether they're appointed or not.
Restucci's concern about Monday's appointee(s) having time to be on council before filing for office also assumes they will file in an attempt to retain their seat beyond Dec. 31, 2013. Maybe they won't. Maybe there will be others who decide to file instead.
Bottom line, we have to focus on the make-up of our city council here and now because whoever is appointed will serve for at least the next nine months. They will help with crucial budget decisions and quite likely help hire our next permanent city manager.
Pretty important stuff, wouldn't you say?
That's why I still would like to see council take a few minutes on Monday night to allow each of the five to speak for themselves in public...then meet in private to figure out the appointments.
That way, council can still fill at least one of the seats Monday night...and give us, the public, an opportunity to see and hear from those who want to represent us on the city council. Besides, these five have made the time and effort to seek office and deserve the chance to address the public.
Government transparency's never a bad thing...and here in Sunnyside we need it now more than ever.