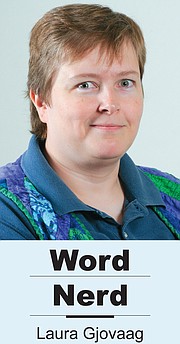 Regardless of what you think of the management of the city of Sunnyside, I think most everyone has to admit there's one guy who has not only been doing his job quite well, but has also gone above and beyond in taking on other duties recently.
Fire Chief Aaron Markham has been a steady presence in Sunnyside for more than 20 years, and recently took on the job as acting city manager while the city council searched for a replacement.
The job, which Deputy Mayor Don Vlieger said would only be for a week or two, lasted just more than five weeks.
The city managed to not blow up in those five weeks.
And frankly, with Sunnyside politics the way they are, that's a pretty strong endorsement of Markham's abilities.
In his regular job as chief of the fire department, Markham is no slouch either. The plans for the new fire department are coming along nicely, due in part to all the work he put into it. He also saved the city money by fighting off an unfair penalty based on the city's response to an ammonia leak.
He's been good for the city of Sunnyside, and probably deserves more kudos than he gets.
So here's a hail to the chief along with the fervent hope that the situation in Sunnyside will never get so bad again as to need his services as city manager.