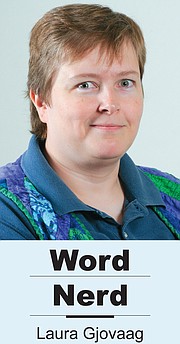 I confess that I may be getting in over my head a little in this column, but why hasn't the city of Sunnyside leased out the Monson feedlot property to offset its losses?
The demand for land to grow feed on is high in this area. I know it's possible to create a lease that is contingent on the property not being sold or used for another purpose.
If the city had leased out the land for farming while waiting for a better opportunity, not only would the city have gotten a little money in return, but the property itself would look much nicer as the city's western gateway.
I would love to say that I'm sure there are good reasons this hasn't happened. But with Sunnyside, who can say?
It might have taken a couple of years before feed could grow on the land, but such farming activity would also have served to rehabilitate the soil, making the property potentially more valuable in the future.
It could still be done. The lease price might have to be ridiculously low to start, but it's better than the huge sum of nothing the city is getting from the land now.
I came to Sunnyside after the purchase of the land. I've seen nothing done with it in the time I've been here, although I've heard the city has extended water lines to the property and attempted to punch a well at the site. It's a bit of an eyesore, to be honest. And while I'm glad to hear that the school district is interested in a piece of the property, that seems to be well off in the future.
Getting someone willing to farm the land, even if only for a couple of years, could reduce dust, reduce the smell and make the area look a lot nicer. Again, a season-by-season lease wouldn't cramp the city's ability to sell the property or use it for other purposes, but it could have immense benefits in the meantime.
It's true that the Monson feedlot property could be put to other uses, but many of them, such as converting a portion of the area into soccer fields to meet the high local demand, would cost the city money it doesn't have.
Why hasn't the city at least done the minimum to keep that land useful while waiting for a better opportunity? Is there a good reason that I, as a city girl, just can't see?