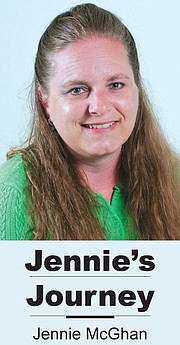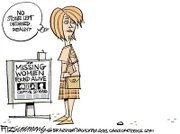 The discovery of Amanda Berry, Gina DeJesus and Michelle Knight earlier this week brings hope to many families across the nation, who are still looking for their missing children.
In the three cases related to the disappearances of these women, there were certainly some missteps on the part of law enforcement. There are reports that an Amber Alert was not issued when DeJesus disappeared at the age of 14. Berry was classified as a runaway.
Sadly, law enforcement doesn't always get it right when teenagers disappear.
However, these women were living inside a home, apparently in captivity, in a highly populated neighborhood. They may have been there for an entire decade.
As the story unfolds, we will learn more.
Over the years, we have watched stories like this with rapt attention. The stories of Jaycee Dugard in California, and of Shawn Hornbeck in Kirkland come to mind.
I tend to wonder how these children come to live under the noses of those living in their neighborhoods for years on end. Is it merely because the proverbial "nosy old lady next door" rarely exists in urban communities?
As a society, have we become so disconnected from one another that we no longer allow our curiosity to get the best of us? Do we think, "It's none of my business" when something is amiss?
I hope for the sake of families still missing their children that we begin learning about our neighbors. The Center for Missing and Exploited Children announced its belief that there are many more children out there like Berry, DeJesus and Knight.
I also hope that law enforcement officers nationwide learn to take more seriously the concerns of parents and family members whose children disappear.
As a nation, it is our responsibility to help these children by being more diligent, more curious.