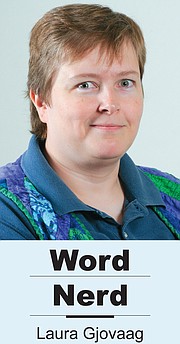 A man named Ricardo Portillo died last Saturday.
His death was probably a surprise to the 17-year-old boy who killed him with a punch to the face. The boy was angry because Portillo, a soccer referee, gave the teenager a yellow card during a recreational-league game.
My guess is that a lot of folks don't realize a single punch can kill. News reports say Portillo was writing in his notepad when the boy struck him in the side of the jaw with a closed fist. The blow caused hemorrhaging, which led to a traumatic brain injury.
The teenager has been charged with homicide by assault, which acknowledges that he didn't mean to kill. No matter what the punishment, his life and the life of another have been destroyed by his pointless and violent temper tantrum.
We live in a society that emphasizes winning and glorifies sports heroes. Many of those so-called heroes end up spending time in jail for assault. The fans often forgive them and continue to cheer.
We are hurting our children when we cheer such negative behavior. We are harming our youth when a lack of sportsmanship is seen as prowess and not weakness.
Regardless of the sport, the most important lesson to learn is how to fail gracefully. The best athletes know how to recover from mistakes and become better. The worst throw the blame, and their anger, on somebody else. Sometimes with tragic consequences.
Portillo's death happened in Utah, but it could have easily happened here. We have so many children who love soccer and take it very seriously. We need to make sure to teach them that responding with violence turns a mistake into a disaster.
There are worse things than getting a penalty like a yellow card. Getting a few years in jail is one example.
The proper way to respond to a penalty is to do better. There's no shame in failing, but there's a lot of shame in blaming someone else for your mistakes.
And lashing out violently is the most shameful act of all.
More like this story