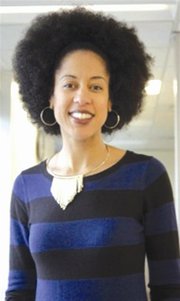 YAKIMA - The state legislature's unfinished work on major education bills and policies will be the highlight of keynote speaker Erin Jones' remarks at the Yakima County Democrats' annual FDR Dinner on Sunday, May 19, in the Yakima Convention Center.
Jones, a prominent figure in Washington education circles, said she will discuss the just-enacted Charter Schools Initiative, reduction in federal government support of local schools through sequestration and the legislature's obligation to comply with the Supreme Court's McCleary Decision on basic funding.
"Sequestration," she said, "has huge implications for local education, especially for low income districts in the Yakima Valley.
"Head Start is in line to take a big hit along with elementary schools that rely on Title I for major support."
A former member of the Office of Superintendent of Public Instruction's staff, Jones testified twice before the Washington State Supreme Court in hearings leading to the McCleary ruling. She noted the different ways Democrats and Republicans plan to meet the legislature's obligation to achieve full state funding for education by 2018.
"I don't have an opinion on what the legislature's annual payments should be," she said. "Frankly, I am more concerned with the threat that sequestration holds for public schools in general."
Jones said she opposed the Charter Schools Initiative - as did the Yakima County Democratic Party - and awaits final rules now being drafted by a special state commission for implementing the new law. Its impact on attendance, staffing and taxpayer funding for nearby public school districts are her main concerns.
The Democrats' annual dinner on May 19 will open at 4 p.m. with a no-host reception followed by dinner at 5 p.m. The program will be at 6 p.m. The event includes a question and answer period after Jones' keynote address, a silent auction, and a raffle and music by KCJ Jazz Company.
Tickets are priced at $50 per individual, $90 per couple or $360 for an eight-seat table. Attendees are urged to order tickets online at www.yakimademocrats.com.