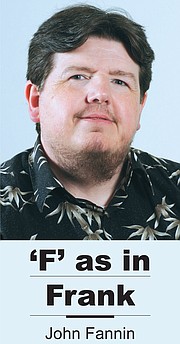 Dear. Sen. Honeyford,
I know you're busy these days with a special session having just started in Olympia, but please bear with me for a few lines.
Over the past year or so you have graciously helped spearhead hundreds of thousands of dollars towards the Lower Yakima Valley Groundwater Management Area Advisory Committee. The idea is noble - ensure clean groundwater for the Lower Valley - but its implementation has been muddled by competing interests and even a lawsuit for good measure.
In fact, one of the advisory's partners has recently pulled out.
Further, at the advisory's meeting just last month they spent more than an hour deciding the definition of a "work group." This after the advisory has had nearly a year to do its work.
I'm writing because at the groundwater advisory's last meeting it was announced you are seeking to earmark another $1.6 million for this entity.
My appeal to you is please hold off on those funds until you have a chance to sit in on one of these meetings and observe what's happening.
Better yet, please consider attaching some strings to this new round of groundwater money.
Maybe require the advisory group to meet certain thresholds in order to receive the full amount you obtain for them. Or apportion it in increments for specific goals with specific deadlines.
Again, I realize your focus right now is on the state's budget. But please keep in mind that throwing more money at this group may not help meet the goal of clean groundwater.
Thank you for your service to the Lower Yakima Valley.
Sincerely,
John Fannin, Sunnyside