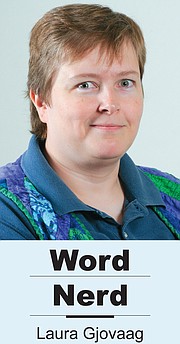 The idea that a person's IQ is something that can be determined by the person's ethnicity is ridiculous, yet it is pervasive and continually being brought up as fact.
A national think-tank recently released an anti-immigration paper and a firestorm arose when it was discovered that one of the authors of the paper had written a dissertation at Harvard arguing that Hispanics have a genetically lower IQ.
The author of the dissertation based his theory on data that seems to support it, but he didn't bother to address the fundamental flaws of IQ tests and how both environment and genetic factors affect scores on such tests.
IQ tests are a product of the culture and time they are created. They measure cognitive abilities considered important to the culture in which the test was written. People educated within the culture that created the test stand a better chance of doing well on it.
I imagine a modern American would not do well on an IQ test given by a Chinese emperor 3,000 years ago or on an IQ test for hunter-gatherers in prehistoric times.
Cultural differences alone would account for a fraction of the data that seems to support the theory of Hispanic IQs, but other factors contribute far more to lower IQ scores.
In a 2003 study published by Psychology Today, Eric Turkheimer and his co-authors found that "in impoverished families, 60 percent of the variance in IQ is accounted for by the shared environment, and the contribution of genes is close to zero; in affluent families, the result is almost exactly the reverse."
In short, wealth makes a huge difference in IQ test scores. It seems like there may be a genetic limit to an IQ, but without enough wealth to get the proper education, many children cannot achieve that limit.
And there's absolutely no evidence that a single ethnic group has a lower potential IQ than any other.
In fact, studies of IQs over the past few decades have shown that IQ rates change fast. Ethnicities once thought to have lower IQs generally "catch-up" as soon as the groups have access to good education.
This whole argument strikes home for me. Here in Sunnyside we have brilliant students of different ethnic groups. I do not accept the notion that some of those children are somehow naturally not as intelligent based on what census category they fit into.
The idea is insulting and ridiculous. It ignores the real problems of poverty, access to education and the level of importance education receives within some cultures. It perpetuates negative stereotypes to the detriment of everyone.
The think-tank fired the author of the dissertation. Harvard itself should fire the faculty judges that let the flawed paper through the system. The idea itself, the racist notion that some ethnicities are naturally superior, should be laid to rest along with other nonsense from our barbaric past.
We are Americans. We should be better than this.