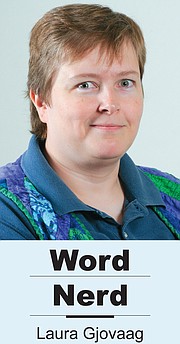 This year's Lower Valley Relay for Life, held this past weekend, had 520 participants on 36 teams. Many other people from around the valley came out to walk for a time and spend a little money to help the cause.
And you didn't have to walk for long before hearing a story.
Team Nico was walking both for a lost brother and for five sisters who had fought cancer and survived.
There were 89 people wearing the purple shirts that indicated they had survived cancer. Some had years of fighting behind them. Others still face challenges and heartbreak.
Another story was written on the front of a stroller holding a fluffy white dog, that of a littermate that had passed away from cancer.
The decorated paper bags each also told their stories: of people lost but not forgotten and of people still walking and fighting.
The Relay itself had a story to tell. The Dee Parsons Award was given to Curtis Campbell, who has chaired the event multiple times and continues to be a driving force behind it. His story is one of dedication and responsibility.
The late start this year had its own story, as the Grandview soccer team's victories resulted in a game that couldn't be rescheduled, which in turn delayed the Relay. The massive effort to set up in only a couple of hours was another story in itself.
The solemnity of the opening lap of the Relay was broken up a bit by a huge gust of wind that picked up tents and scattered them across the stadium... while the survivors still walked. One man said a little breeze wasn't going to stop him after he'd beat cancer.
I've had my own brushes with cancer, including a sister battling it right now.
I didn't stay for the night. I think I would have enjoyed it if I had. The atmosphere was upbeat, the weather was mostly fair and the people were friendly.
And there were a lot of stories to hear.