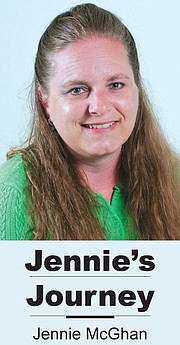 Having not grown up in the Yakima Valley or Washington state, I am not as familiar with events throughout the state's history as I am with California and the Gold Rush.
It is through my children and others living here that I have learned a little about the history and rich heritage of the people living here.
A couple of days ago I took the opportunity for the third time to accompany one of my children's classes to Walla Walla.
There is so much to learn about events of Washington state's past that each time I visit the Whitman Mission, I gain a little more knowledge.
The events that took place there in the 1840s are just a small piece of the state's history, but that mission was significant.
The mission symbolizes how broken communication and misunderstandings can lead to great tragedy.
The park ranger that has the past two trips educated the young fourth grade students visiting the mission provided a great lesson for everyone present. He talked about the importance of finding common ground. How learning to communicate, learning how to talk about our concerns can prevent misunderstandings.
The story of the Whitman Mission, told through a short documentary, was also educational.
There were Cayuse Indians and professors featured in the film, who have studied Waiilatpu and the events that led to the massacre that stirred the nation. Those individuals provide additional insight into what may have led to the tragic events of 1847 and the Cayuse War.
Imposing one's beliefs on others, improper communication and a lack of respect for the beliefs and culture of others, as well as a sense of superiority can cause great turmoil. Historically speaking, these behaviors can lead to tragic consequences.
Taking a moment in time, reflecting on it and learning from it may just prevent us from making similar mistakes.
That is why I encourage people to learn about the past, embrace it and allow it to make you think twice about how you interact with and communicate with others.