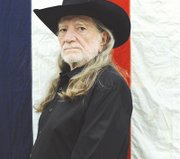 GOLDENDALE - Maryhill Winery has announced three hot tickets for its summer concert series for 2013.
On Sunday, July 14, the Counting Crows will perform along with the Wallflowers. Doors open at 4:30 p.m. and the show begins at 6 p.m.
On Saturday, Aug. 17, the winery welcomes Daryl Hall and John Oates for a concert beginning at 7 p.m. Doors open at 5:30 p.m.
And the next weekend, Saturday, Aug. 24, Willie Nelson and Family will be performing starting at 7 p.m. at the winery.
Tickets can be purchased through the website at http://maryhillwinery.com.
Wine club members get great rates on wines and pre-sale opportunities for concerts. Visit the website for more information.
In addition to the amphitheater concert series, Maryhill Winery features live music on the terrace every summer weekend from 1 to 5 p.m. and special events such as the 12th annual vineyard walk over Father's Day weekend, June 15 and 16. Visit the website for more information and scheduled performers.