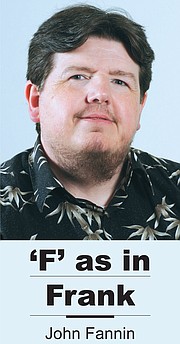 Two things up front:
Volunteers are the lifeblood of small communities.
In Sunnyside our museum and our hospital gift shop wouldn't run without them. Fourth of July festivities would be minimal, at best.
Public/private partnerships are the future.
Whether it's buying your car tabs from a local business office or taking your driving test with a private contractor, the marriage of public services and private groups is an increasing necessity in tight budget times.
But those examples have well-documented policies in place to make sure the public interests are served in transparency - whether it's a non-profit auxiliary group or a private business.
The Sunnyside Arts and Sports Association (SASA) is a private, volunteer group operating on city property and has been collecting funds for pretty much this entire year without an agreement or contract in hand.
That's a dangerous precedent and one that needs to be nipped in the bud with an ironclad agreement sooner rather than later.
I'm feeling so-so about SASA not because of its announced intentions to voluntarily serve the community, but based on uncertainties of how those intentions are implemented.
It's a situation made more confusing because SASA has been linked with Unlock Your Dreams, a non-profit - though according to IRS.gov neither it or SASA are listed as 501(c)3 organizations - and also the slogan of a truck driving school business fronted by the same person.
Without some kind of agreement or transparent process in place, things are about to get even more confusing.
That's because Sunnyside plans to hire a parks and recreation clerk to work at the community center and work with SASA.
There's potential for this beleaguered employee to have to report to two bosses, the city and SASA, without an upfront contract and guiding document in place.
Worse yet, minus an agreement written in stone we could possibly have an employee funded through your Sunnyside tax dollars and mine working on behalf of a private group with no accountability required.
I want to feel more than so-so about SASA. I want it to be a go-go, a thriving group for our city. Something beyond a hand-shake agreement, with expectations in writing, would help.