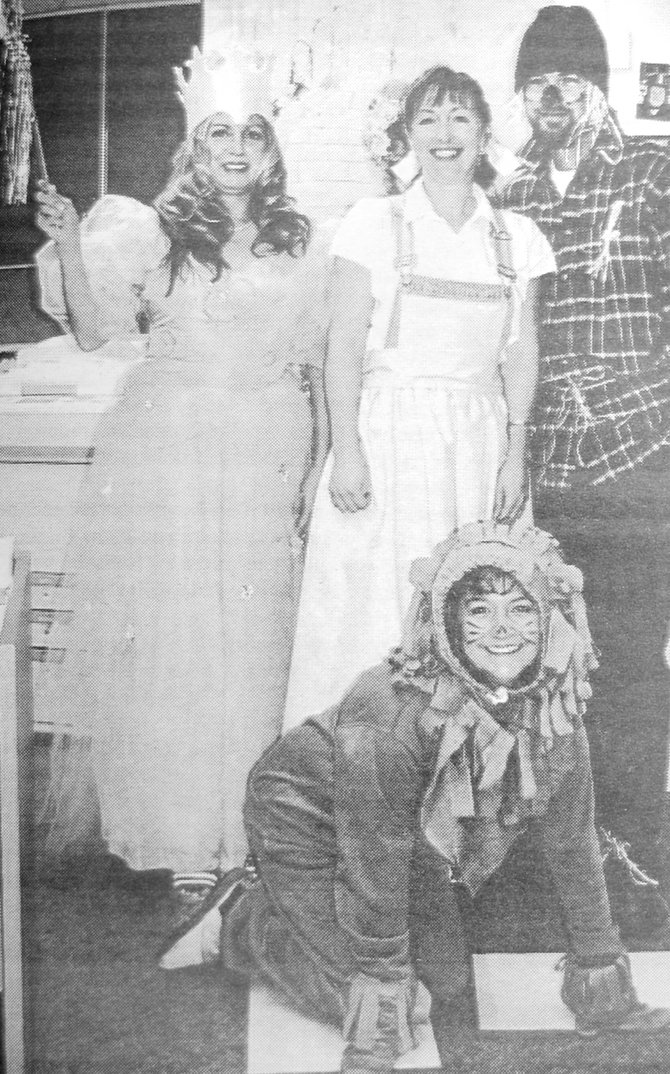 110 YEARS AGO…(1903)
The Washington Irrigation Company submitted a proposal to the state to extend the Sunnyside canal by 60 miles.
Sunnyside schools had a total enrollment of about 360 pupils.
90 YEARS AGO…(1923)
Margaret Amundson of Sunnyside made the State College of Washington's girls freshman hockey team.
Jake Alexander of Sunnyside received a letter that had been in a mail robbery in October and suffered damage from fire and dynamite. The edges of the envelope were charred but the address was still legible.
80 YEARS AGO…(1933)
The Sunnyside Grizzly football team defeated Wapato 7-0 in a contest in which Sunnyside's Freddie Poore injured his hip and Homer Farr of Sunnyside broke his nose.
More than 100 people attended the Christian Sunday school Halloween party. Mildred McBride and Loverne Schwartz, dressed as twins, won the prize for the best costume.
70 YEARS AGO…(1943)
Four Sunnyside women taking nurses training at Emanuel Hospital in Portland, Ore. enlisted in the United States Army Nurses Corps. The girls were Lavinia Brallier, Doris Halladay, Beverly Jackson and Margaret Rinehold.
The coal pile for Outlook School caught fire. Wardens of Precinct 72, Outlook, scattered the coal, which had been piled outside. About 25 volunteers, including members of the school board, turned out to fight the fire.
60 YEARS AGO…(1953)
A frame barn on the Eli Knight farm south of Sunnyside was burned when a weed fire grew out of control. Firefighters were able to save another building threatened by the fire.
First grade students from every school in Sunnyside, including Washington, Outlook, Wendell Phillips, Denny Blaine and a few church rooms, met together for a special puppet program in the Washington School auditorium.
40 YEARS AGO…(1973) Valley Memorial Hospital in Sunnyside held an open house regarding a planned $2 million expansion. Valley Memorial Hospital Association President Irving Newhouse said the hospital had been built in 1946 from a community subscription program and local contributions.
The Sunnyside School District received a $44,000 state grant to begin a bilingual program in the district. The Spanish/English program was established at Chief Kamiakin Elementary School to serve 120 students.
30 YEARS AGO…(1983)
Don Bennett was re-elected president of Valley Memorial Hospital's Board of Trustees. Bennett had been on the board for eight years.
The Sunnyside Grizzlies beat the Prosser Mustangs thanks in part to Zane Van Leuven, who scored twice. SHS quarterback Nick Escobar completed 11 passes for 184 yards and one touchdown.
20 YEARS AGO…(1993)
WalMart announced plans to build a store in Sunnyside. Sunnyside Economic Development Director Dave Fonfara expressed worry for local stores but said he believed the store would attract new customers to Sunnyside.
David Lepez helped the Sunnyside cross country team earn a third place finish at the District meet while qualifying for State. Lepez finished seventh overall.
10 YEARS AGO…(2003)
The Lady Grizzlies soccer team upset the top seeded team out of the Greater Spokane League, West Valley-Spokane, in a 1-0 shootout in the first round of the 3A regional tourney. SHS goalkeeper Alaina Hull finished the game with 21 saves.
The Sunnyside Library Board held a meeting to discuss the library's possible annexation into the Yakima Valley Regional Library System.