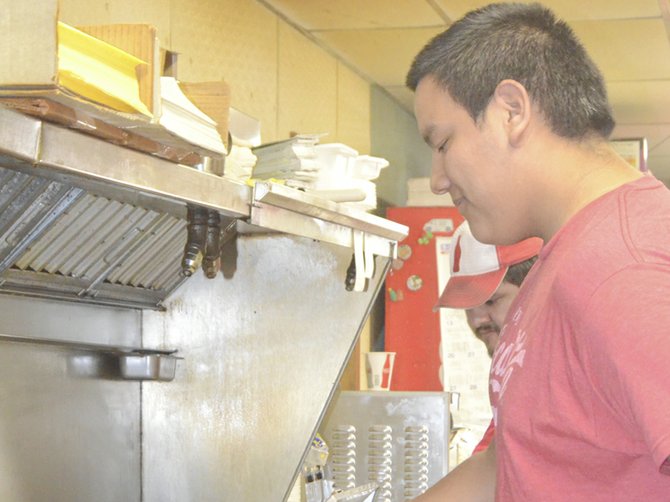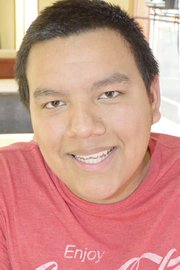 GRANDVIEW - Not everyone views a job as a line cook for a local eatery with the same eyes as Sunnyside High School graduate Felix Angiano.
He sees the experience of working at Eli and Kathy's in Grandview as something that will help him later in life.
Angiano, who is a young father, has been working for the popular eatery for nearly eight months.
He not only cooks the food ordered by customers, but he can be seen greeting them at the counter and in the drive-through window.
Angiano said, "I am trying to support my family and I hope to one day earn a degree that will help me provide computer support…like the Geek Squad."
He said at Eli and Kathy's he is gaining skills that will assist him in that endeavor.
"I am learning social skills, customer service and business skills…I handle money on a daily basis," said Angiano.
The atmosphere and the people keep him motivated. The self-professed social bug said, "This is an outgoing, social job."
Interacting with his co-workers and the customers at Eli and Kathy's, Angiano said, provides him the ability to get to know the different individuals living in and around Grandview.
"I especially enjoy the stories from those who are open communicators," said Angiano.
He said learning about the lives of others can provide a different perspective on life.
"You have to treat everyone with respect and kindness," said Angiano.
"But, that is who I am…an outgoing person who likes people with different perspectives."
Angiano said he likes taking care of others, and getting to know the regulars he has learned how to anticipate their needs.
What can sometimes become a challenge, he said, is when there is a rush. "Some customers think orders should be prepared like at McDonald's…we make everything fresh to order, so timing is important," said Angiano.
Working as a line cook also gives him the ability to use his cooking skills. Angiano said he likes to cook and knows everything he makes is his way of caring for others.
"I had to learn how to make the more than 24 flavors of soft serve, though," he joked, stating there are a few challenges even in the kitchen area.
"I love that Eli and Kathy's is a friendly place…there are friendly people, a relaxing atmosphere and it's a positive environment," Angiano said.
"It's all about taking care of each other."