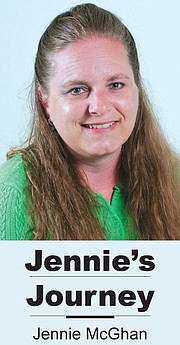 I have always been a fan of education. Without learning more about the world around us we live in ignorance.
Ignorance, to me, is not bliss. It causes a whole lot of trouble from even the most well-meaning individuals.
That is one of the reasons I do what I do. I want to help others become better educated citizens.
When I don't understand an issue, I seek to learn more about it so that I am better informed. I wish others would do the same to prevent misunderstandings and judgments.
I have been made aware of community events and issues that aren't always understood by everyone.
A few years ago I sought to educate community members who don't understand the traditions of the Cinco de Mayo celebration in Sunnyside. I conducted research and spoke to those involved in events like the folkloric dancing and Charro competition.
I didn't know a lot about these traditions until I did the research and spoke to these individuals. However, I also didn't reach a pre-judgment in advance.
I held to my belief that it was important to educate myself and gain a better understanding of these traditions.
I learned another cultural tradition came under fire recently. I was told there were some in our community who expressed negative feelings about the recent All-Souls Day procession in Sunnyside.
If those individuals would educate themselves, they would learn it is not a negative cultural event. Instead, it can be very cathartic. Not everyone must join in. However, we are a diverse community and we can learn to appreciate those traditions without casting aspersions on others, no matter our differences.
By educating myself, I am better able to understand the people in this community and that understanding gives me a greater appreciation. It doesn't mean I must embrace the beliefs of others. I just have a better understanding of our differences and our similarities.
Being ignorant is no excuse. It is important to show respect for others by educating one's self.
That is how we open the doors to communication and understanding.
It is how we can better come together as a community.