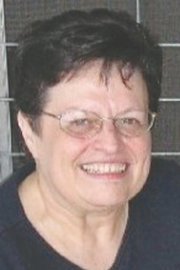 American sociologist David Pollock developed the following description for third culture kids: "A Third Culture Kid (TCK) is a person who has spent a significant part of his or her developmental years outside the parents' culture. The TCK frequently builds relationships to all of the cultures, while not having full ownership in any. Although elements from each culture may be assimilated into the TCK's life experience, the sense of belonging is in relationship to others of similar background."
Third culture kids have distinct identity challenges. They often feel they do not fit into any specific culture, so they may utilize whatever is available to them to determine who they are.
When we returned from Asia, our daughter was entering high school, and our son was in the 5th grade. Sharon had learned to make friends with people who seemed to have no friends; she met Joe and Felicia, both of whom had recently been released from the psych ward of a local hospital for suicidal attempts.
Our son found a group of kids who were on the edge of social circles. He grew his hair shoulder-length, learned to play the guitar and started a band with his friends. His hero was Jerry Garcia of the Grateful Dead.
Because of the varied experiences of travel, changing cultures, learning new norms and taboos, third culture kids may have interests unlike other children.
A Facebook post from friends is a great example. Dad was adopted by missionaries in South America; Mom's parents and grandparents served as missionaries in Egypt. They live with their 10-year-old son in Europe. Young Mark is into human rights lately. Last weekend he was upset with his mother for not allowing him to have a play date with his best friend. He said she was violating his human rights. His mother responded that play dates really did not qualify as a human right. His response: "Well, Mom, the United Nations Human Rights Commission says that everyone has a right to rest and leisure." His mother's post then asked: "Can I ground him for that?"
Help a child find his or her true identity this week. It's a huge challenge, but well worth every effort.
‑ Karen Helsel, a resident of Sunnyside, is a certified mental health counselor. She can be reached at kmphelsel@gmail.com, and will appreciate your feedback and humor sightings.