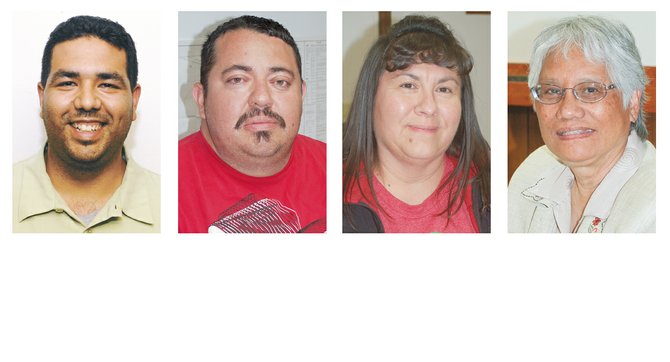 MABTON – In early returns last night, Tuesday, voters in Mabton decided to stay with city council incumbent Mark Gourneau by a 50-to-18 margin over challenger Freddie Perales.
Gourneau, who holds the council's Position 3 seat, says his experience on council likely played a part in the victory.
He says his focus for the next four years is on police coverage, economic development and parks.
Mabton's two other council seats on the General Election ballot went to incumbents Oping Hutson (Pos. 1) and Sophie Sotelo (Pos. 2), as both ran unopposed.
Mabton voters also had to make a choice for mayor, and selected current councilman Mario Martinez, who ran unopposed.
Looking ahead, Martinez says his goals for the city include completing a wastewater treatment facility expansion and upgrade, as well as securing funding for water system improvements.
Other goals for Mabton, according to Martinez, include restoring Mabton's historic high school building for new use through a public/private partnership and ensuring emergency services 24 hours a day, 365 days a year.
"If we stick to our city's business plan, measure the results along the way and show that we are being efficient with the resources we have to improve the city, then good things will come our way," he said.
Martinez added, "People and business have to want to come to Mabton. It is our job as a city to help create an environment that is attractive to business and where families see opportunity for their kids."