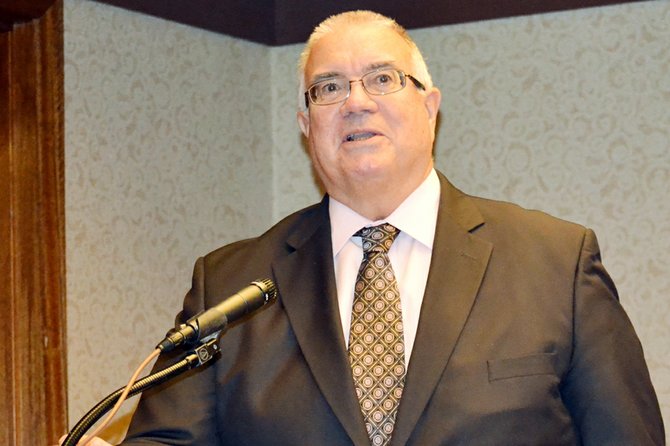 PASCO – "Creating open public records is not a partisan issue," said Brian Sonntag, former Washington state auditor. "Citizens have the right to expect nothing less."
Sonntag's comments were made at the Pasco Red Lion yesterday morning, Tuesday, during the Washington Policy Center's first-ever Solutions Summit.
"One guiding principle we (the auditor's office) had was that it was never wrong to open the doors," he said of public records. "Government should be open to the people every day in every way."
One of the featured speakers for the summit, which continues today in Bellevue, Sonntag said he is particularly concerned with a recent state Supreme Court decision granting the governor executive privilege.
The 8-to-1 decision was in response to a lawsuit the Freedom Foundation brought against Gov. Christine Gre-goire, Sonntag explained, and the court found the governor has "executive privilege in choosing what documents are open to the public."
Nowhere in the state constitution, Sonntag countered, is the governor granted executive privilege on which documents to make available for public record requests.
"Freedom of the press doesn't mean anything if records aren't available," he added.
An open, transparent government, Sonntag says, is one that's accessible, responsible, listens to people and tells the truth.
According to his experience in dealing with local municipalities while state auditor, Sonntag contended that open public records are a win-win in helping both the public and its government.
"When we found open government we found fewer problems," he said. "But we had audit experience with folks who did not want to be open and accessible."
In his comments yesterday, Sonntag suggested a possible solution for the court's decision in potentially closing some public records.
"My opinion is this is a great time for the court to narrow what the executive privilege (on public records) should be and have an open debate in Olympia," he said. "Hopefully the legislature will address this."
More like this story