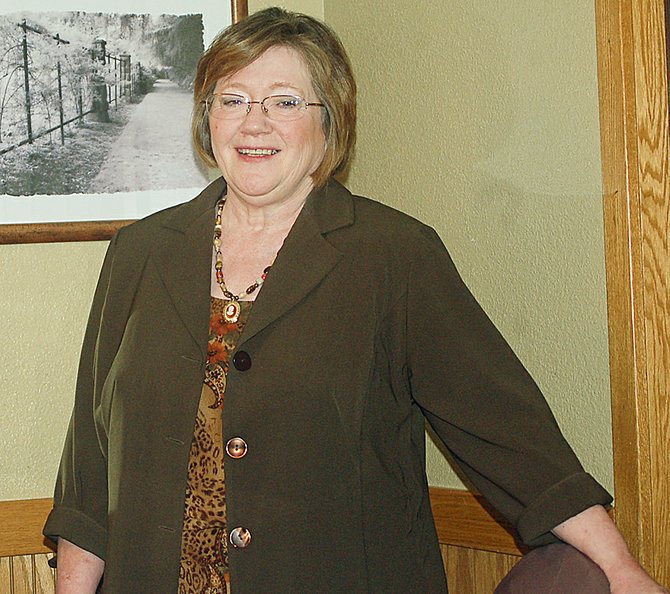 When Debbie Mendoza found herself as a single mom with no job skills, she decided to go back to school and become a secretary. Today, the Sunnyside woman holds two jobs and both are in the legal field.
Mendoza is one of the few remaining non-attorney judges in the state. She also serves as the Sunnyside Municipal Court administrator.
Speaking to the local Soroptimist International group recently, Mendoza told of her decision to seek to become more than a secretary.
"I found I loved the legal field, so I decided early on to become a legal secretary," she said.
Once she obtained her Associate of Arts degree from Yakima Business College, she found herself working not in a law office, but in the Yakima County District Court in Yakima. When the district court moved to Sunnyside, Mendoza moved with the court, where she worked until Sunnyside decided to establish its own municipal court in 1986.
"I applied for the job and became the court administrator and I've worked alongside Judge Steven Michels ever since," she said.
Her journey to become a judge was the result of a decision to pass the state judgeship examination.
"I failed the first time I took it," she said.
"But I passed the second time. I don't think I intended to use the judgeship certification," she admits.
However, a friend who worked as the municipal court judge in Wapato suggested she be his pro-tem judge while he was on vacation.
Not too much later, the Zillah city clerk called, asking Mendoza to become their city court judge.
"Because I could keep my job as a court administrator in Sunnyside and work as a judge at the Zillah court, I agreed to take the position," she said.

That was 17 years ago. State law no longer allows non-attorneys to be appointed as judges of any kind. Mendoza said because she was already a sitting judge, "… my position was grandfathered in."
Today, the mother of seven boys and one daughter, as well as being grandmother to 19 grandchildren, Mendoza can boast 32 years in the legal profession.
"And I still love my job.