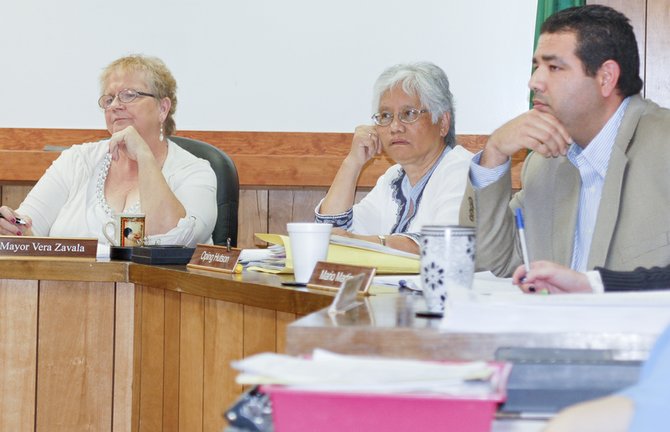 MABTON – A plan to raise the sewer rates for Mabton's residential, commercial and agricultural users was placed on hold this past Tuesday night.
After discussing the pros and cons of increasing the sewer rates by $3 each month, the Mabton City Council decided to table that action.
Councilman Mario Martinez made the point that city water rates need to be addressed. He noted the city has been experiencing equipment breakdowns due to maintenance issues, and that Mabton now finds itself in need of a new well, plus a new pump for the city's primary well.
He explained that before Mabton can begin seeking money to drill a new well, the city needs to prove it is willing to increase water rates, which will make it easier to secure funding from outside sources to help in drilling a new well.
"It was that same pro-active approach which proved lucrative for the city when it sought grants and loans to fund the city's wastewater treatment plant (upgrades)," Martinez explained.
"We need to have that same pro-active attitude regarding the water rates," he added.
Martinez suggested the council table the $3 sewer rate increase and consider a $1.50 monthly increase for both water and sewer utility bills, effective Jan. 1, 2014.
"The council should have been making regular small increases in the water and sewer rates all along," agreed Mayor Vera Zavala, "But we have to start somewhere."
Mabton City Clerk-Trea-surer Ret Stewart advised the council that the preliminary budget numbers for 2014 will change if the council decides to increase both public utility rates.
"But I agree it is a smart move at this time," she said.
Earlier during Tuesday night's council meeting the council held a public hearing to take public comments regarding the 2014 Mabton preliminary budget. The mayor closed the hearing just one minute after opening the hearing as no one from the public was on hand to make comments.