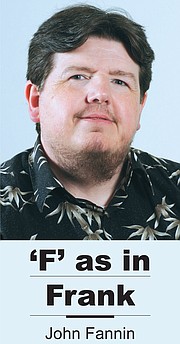 A few weeks ago I retrieved our juicer out of the garage to whip up some juice from the grapes in our back yard.
It had been a long while since I did any juicing with the gadget and just could not get it to work.
Finally, I took a step back and realized the cover thingy on the top wasn't properly secured and once I had that piece of prep work done I could fire up the juicer.
It's an example of putting the proverbial cart before the horse…kind of what our own governor, Jay Inslee, did last week with hustling our legislators to Olympia to ostensibly keep Boeing jobs in this state.
Actually, it looks like lawmakers could have spared themselves a trip because the Boeing machinist's union turned down a contract proposal yesterday by a 2-to-1 margin.
It was a big, emphatic no to Boeing, the governor and our legislature. I heard a union employee on one broadcast say till the day he died he would tell people not to work for Boeing, about how awful the company is to work for.
Well, that fella and union rank and file like him won't have to worry about dissuading folks from working for the big B because it'll likely pull out of the state when the current union contracts expire. At least if Boeing's side is to be believed.
Really, though, the bad guy in this whole situation isn't the union or Boeing, they're doing what employers and unions have done since day one and that's strike a pose, draw a line in the sand and then find middle ground. Here's hoping the latter happens soon to keep Boeing in this state.
No, the bad guy in this is our Gov. Icarus.
Sure, he won the vote last November and has been riding high since.
Apparently, Gov. Icarus has been flying a little too close to the sun in calling a special legislative session before making sure there was an agreement between Boeing and its workers.
The way it was portrayed by the Icarusites, Boeing and its union were ready to deal and the only sticking point was having lawmakers whip up a quick tax deal for the company.
Not so, as it turned out.
To Gov. Icarus I say - cart, meet horse.
To lawmakers I say - the first thing you should do when you convene next year is hand Boeing and Gov. Icarus a bill for the three days we the people had to spend to get you there and keep you there in what appears to well be a futile hope of keeping Boeing in state.
Guess I better get back to my grapes now, knowing it works best to take the steps in the proper order.