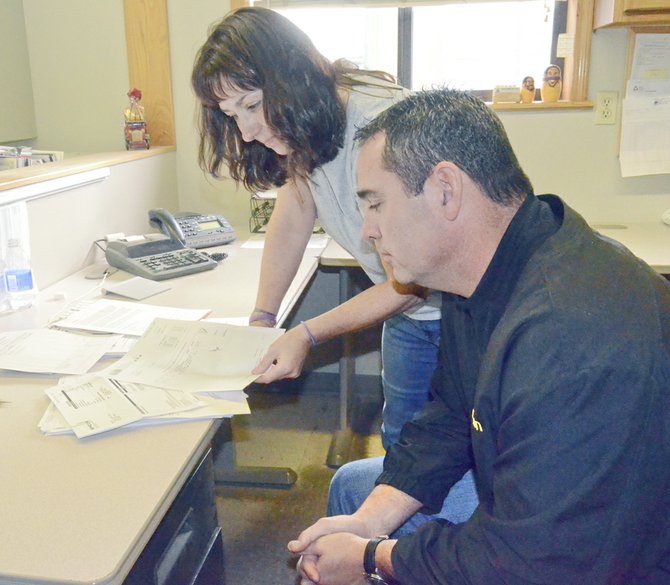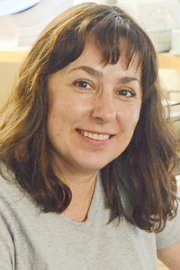 Tracy Kaufman has worked for her family's business for more than 20 years.
She is the accounts receivable clerk for Bi-Rite Lumber in Sunnyside, which is owned by her parents and managed by her brother, Eric Swinehart.
Kaufman got her start in the business stocking shelves and cleaning toilets. Now, she says, "I'm the head go-fer…I do whatever Dad tells me to."
Although her brother is the manager of the business, Kaufman said her father is the boss.
Kaufman said she wasn't handed the position she now holds. Instead, she had to work her way up through the ranks "…just like anyone else would."
Being involved in her family's business is important to her. Kaufman said she is invested in the business' success for both emotional and financial reasons. She said she understands what is at stake if the business is not successful.
"Everybody chips in," Kaufman said of her family's involvement in the business.
Her mother still manages the office operations, her father is hands-on with the business and her brother is the manager.
Kaufman said there are times when family issues can be a blessing and other times when they can cause difficulties.
"It isn't always easy to separate the job from our personal lives," she said.
Kaufman said working with family members' personal boundaries sometimes are crossed because family members feel they have different rights with one another than a typical employee might have.
However, there is security in knowing that everyone has the best interest of the business in mind, said Kaufman.
The downturn in the economy, she said, caused the family to pull together in the best interest of the business and those working at Bi-Rite Lumber.
"I am just another employee, but I know what will happen if the business doesn't do well," said Kaufman.
Her responsibility is collections and billing. She is also responsible for reconciling customer accounts and determining whether or not customers qualify for credit.
"Having to make sure bills are paid can be a drawback," said Kaufman, stating when calling to collect on a bill isn't always pleasant.
She said sometimes customers will tell her stories that are hard to hear, detailing why they haven't been able to pay a bill.
However, the flip side is opening a new account for someone who is building a new home, said Kaufman.
She said, "It can be an exciting time for the customer that I get to share a part in."
Kaufman said it's sharing in that adventure that brightens everyone's spirits.