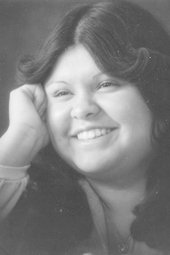 Nora Hernandez, 52, of Sunnyside passed away peacefully in her sleep on Wednesday, Nov. 13, 2013 in Yakima.
Nora was born Nov. 24, 1960 in Prosser and was raised in Sunnyside. She was the daughter of Aaron and Rosita Hernandez. She had been a resident of Sunnyside her entire life.
In June 1979 Nora began working at The Sunnyside Sun and later the Daily Sun News as a bookkeeper, and later as office manager. This would be her career home of 34 years.
She was known for having a beautiful and compassionate heart, and was loved by each of her co-workers, and calling some of them her best friends.
She attended the local Kingdom Hall of Jehovah's Witnesses off of Tear Road.
Nora had a very strong and compelling faith that she loved to share with others.
Nora had no children of her own, but had two special nephews, Matthew and Zachary, her "mijos" and would speak of them often.
Nora is survived by both of her parents, Aaron and Rosita Hernandez; two brothers, Aaron Hernandez Jr. of Richland and Adrian Hernandez of Yakima; two sisters, Annabelle Hernandez of Sunnyside and Elsa (Kevin) Sagen of Yakima; her two nephews, Matthew and Zachary Sagen of Yakima. Nora also leaves behind numerous aunts, uncles, cousins, friends, and fellow brothers and sisters at the Kingdom Hall in Sunnyside.
A memorial service will be held in Sunnyside at a later date.
The family would like to thank everyone for the tremendous support they have received during this very difficult time, from both friends and family. Nora was a very precious person and is deeply missed by those who knew her.
More like this story