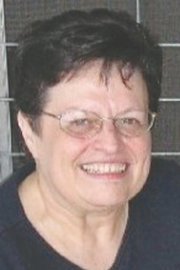 Jay Leno often shares funny, short news stories on his television show: a man says it's his fault that his wife shot him five times when she mistook him for an intruder. That's how you know you've been married too long, when your wife shoots you five times and you say, "It was my fault."
His story reminded me of this incident…my husband, Marvin, was on a weekend camping trip. I came home on Saturday evening and noticed the basement window wasn't shut tightly. By the time I got in the house, looked at the phone messages and read the paper, I forgot about the window...until the noise in the driveway under my bedroom window woke me from a sound sleep.
It was a 55-gallon drum being dragged across the driveway. We used these drums for shipping containers when we were missionaries, and kept a few around when we came home.
I was suddenly alert and heard the kitchen window slide open. I dialed 911 from the phone by my bed.
"Someone's in my house," I whispered. I told the dispatcher of the sound I'd heard. "I hear somebody...coming upstairs!"
"Stay calm, officers are almost there," she said.
Suddenly, Marvin's head popped around the bedroom door. I said to her, "Oh, it's just my husband!"
After adrenaline got pumping, there was a hint of disappointment as I spoke those words. Marvin came home early from the trip because of bad weather and didn't have his key, so he climbed in the window.
The dispatcher said, "That's good, but the officers are at your front and back door. You will need to go with your husband to vouch for him."
Hhmmm...what a temptation: "No, officer, I don't know this man." I was still a bit freaked out, so that thought really didn't occur to me…until later.
‑ Karen Helsel, a resident of Sunnyside, is a certified mental health counselor. She can be reached at kmphelsel@gmail.com, and will appreciate your feedback and humor sightings.
More like this story