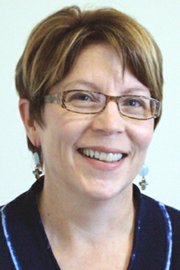 OLYMPIA – Washington State Attorney General Bob Ferguson announced on Monday that he has selected Olympia attorney Nancy Krier to serve full time as the office's Open Government Assistant Attorney General.
Prior to pursuing her law degree at the University of Washington, Krier worked several years as a reporter.
She most recently served as General Counsel to the Public Disclosure Commission and previously worked as the division chief for the Attorney General's Licensing and Administrative Law Division.
"Nancy brings a wealth of experience and a passion for transparency in government," Ferguson said. "With a background in journalism and the law, she understands the unique challenges the Open Government Assistant Attorney General faces in serving both government and the public."
Former Attorney General Rob McKenna created the Open Government Ombuds position in 2005 to encourage greater access to government information, answer questions from the public, media and government staff, and assist in resolving disputes.
"As a journalism major and former reporter, my history of supporting open government pre-dates my law practice," Krier said. "I have both a historical perspective on the need for open government and a practical understanding of the current challenge that open government efforts present."