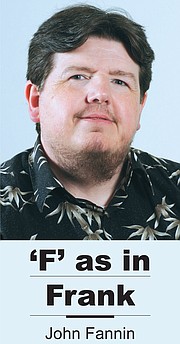 One of my bad habits is letting old e-mails back up to the point Outlook sends me a warning shot, "You're mailbox is almost full."
How bad is this bad habit? I have 11 such e-mails from Microsoft in my in-box yet to be deleted….some dating back to 2009.
Oh, I clear out the e-mails with big attachments, but those smaller missives add up as I've learned.
So, last Friday I was clearing out my in-box when I came across an e-mail from a couple of weeks ago.
It was a heads up that employees here at the paper could get their flu shots at the office.
Pretty routine stuff, but the sender caught my eye. It was Nora Hernandez, our long-time bookkeeper and all-around info hub.
As you may know, she died last week and we miss her dearly.
Mind you, we all miss her not just because of her work, but because of her friendship and constant help with a smile – whether it was going out of her way with a thoughtful gift or kind word.
I hit the button on Outlook that lets you see all the e-mails you receive according to the senders' name. I had 110 e-mails still in my in-box from Nora!
Shaking my head at my own bad habit, I noticed there was one e-mail from Nora that was unopened. Clicking on it, the e-mail was from a few months ago reminding us all to turn in our mileage reports by a certain date.
It was in that moment that for once I was thankful for my bad habit. That's because in this one, last unopened message from Nora she signed off with a smiley face.
I couldn't help but smile myself, even if it was a sad, teary one.
Thanks for that smile, Nora, and for all the smiles you gave us over the past 34 years!
More like this story