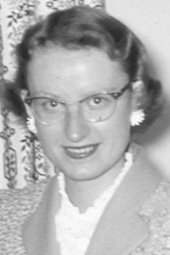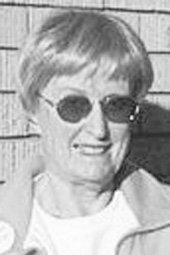 Jean (Tomowske) Corliss, 78, of Grandview died suddenly at home on Friday, Nov. 15, 2013.
She was born July 5, 1935 in Yakima to Albert and Neva (Thompson) Tomowske in Yakima and was raised in the Yakima and Cowiche areas.
She graduated from Cowiche High School and attended Lewis and Clark College, where she earned her Bachelor Degree in accounting.
On July 14, 1962 she married Jim W. Corliss and moved to Grandview, where they made their home.
Jean worked for 40 years as an accountant in Grandview.
She was a life-long member of the United Methodist Church and was an organist for both the Grandview and Prosser churches. She also played piano for the Lower Valley Musical Comedy Company and was a membership secretary for the Community Concert Association and a member of the PEO.
Jean was a patient teacher with her grandchildren, organized, detail-oriented, a puzzle fanatic, an avid quilter, knitter, gardener, seamstress, gracious host and a selfless volunteer in her church and community.
Jean is survived by her husband of 51 years, Jim W. Corliss; son, Kevin Corliss of Prosser; grandchildren; Karmin and Ken Corliss, Maya and Kellen Head-Corliss; and numerous cousins.

Jean was preceded in death by her parents, Albert and Neva Tomowske; and daughter, Polly Head-Corliss.
Memorial services will be held Saturday, Dec. 14, 2013, at 10 a.m. at Prosser United Methodist Church.
Memorial donations can be given in Jean's name to the Prosser United Methodist Church.
Please share your memories and condolences on Jean's "Forever Obituary" at www.valleyhillsfh.com.
Valley Hills Funeral Home in Sunnyside is assisting the family with arrangements.
More like this story