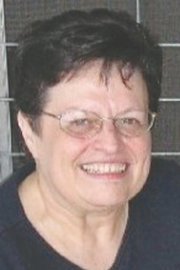 That's what they say, and it's true…airplanes are safer.
Statistics can be manipulated, of course, but the likelihood of dying in a plane crash is about 1:1,400,000, while the probability of death in a car wreck is about 1:63,000. Statistics can always be manipulated, and there are many factors to consider.
Recently an internet piece caught my eye. It started like this: "You've got to love a story that starts out: 'Authorities struggled to explain…'" I was hooked.
It seems that in late October, a single-engine Cessna 172 crashed at the Nashville, Tennessee airport at 3 a.m. It was not discovered until 8:45 a.m. It had burned and the pilot perished, and nobody saw it.
There were supposedly two controllers on duty in the tower, but dense fog was reported. The pilot was not fully trained on instrument flying, which would have been required for such a situation. So many questions.
I grew up in Port Angeles, Washington, and I remember flying to Seattle – in very small planes! Crossing the edge of the Olympic Mountains and the waters of Puget Sound brought a few strong wind gusts. I was easily airsick, which didn't help. I have always avoided small planes whenever possible.
Most of our flights to Asia were on 747s. I felt safer, although I'm not sure that was true. Reality gets a bit skewed when you can't feel the altitude or velocity of your travel!
My husband, always the adventurer, took several trips within Asia. One was to Burma, another to Singapore. Often the planes were pieced together with parts from other airlines. The logos of other airlines were stamped on seats throughout the cabin.
The most troubling flight Marvin experienced was on Royal Nepal Airlines, when some liquid, perhaps water, was running down the inside of the plane from the ceiling. Disconcerting.
My daughter, who lives in Samarang, Indonesia, recently went to a wedding on the island of Sulawesi, northeast of Java. It was not a non-stop. Knowing the record of many national airlines, I was prayerful and thankful when she texted me that she was home again.
But I am prayerful and thankful as I DRIVE in this country, too. On an errand for the office in Yakima recently, I came upon an accident that had just happened. Several cars were involved, radiators smoking, but thankfully no casualties.
Hopefully we will all be able to put aside our paranoia, pay attention and enjoy life – flying or driving!
‑ Karen Helsel, a resident of Sunnyside, is a certified mental health counselor. She can be reached at kmphelsel@gmail.com, and will appreciate your feedback and humor sightings.