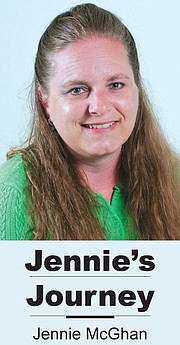 I can hardly believe the holidays are here already. Tomorrow, families will be celebrating Thanksgiving and Christmas is less than a month away. It seems time has passed so quickly this year.
In looking back, there are many things for which I am grateful.
I am thankful for the fact that my family is healthy. We all have our ups and downs in life, but manage to enjoy one another more for overcoming the bad times. One of my sons was struck by a car, but not badly injured. Another began driving and has so far survived. My daughter is learning to adapt to a new uniform policy at her school.
I am thankful for the people with whom I work. We lost two members of the Daily Sun News family this year. It caused us all some heartache. I do believe, however, we were able to realize just how much of our lives we share with one another. We pulled together and realized how much we appreciate one another.
I am thankful to the residents of the Lower Yakima Valley community because you so willingly share your lives with me. I enjoy seeing familiar faces in the grocery store. I like visiting with so many caring, wonderful people. There are a number of people living here who take pride in the community. Instead of complaining about the negative, I find they often emphasize the positive.
As I write this I realize I am focused on being grateful for the people in my life. To me, the people in my life are more important than material things. There is nothing in this world that makes me happier than the relationships I have developed over the years with family, co-workers and fellow community members.
I pray each and every single person I have ever met or know has a very Happy Thanksgiving.
More like this story