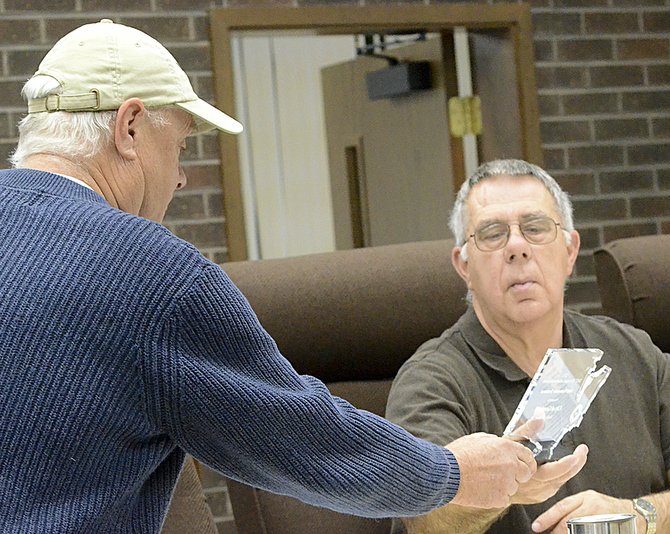 GRANDVIEW - The city of Grandview has been recognized with an Infrastructure Assistance Coordinating Council (IACC) award.
Wastewater Plant Manager Dave Lorenz this past Tuesday showed the award to the Grandview City Council.
He said the wastewater treatment facility has garnered national attention. Lorenz said the IACC Infrastructure Award is particularly special because it is an award from the U.S. Department of Agriculture.

Grandview's water treatment facility can handle the high-capacity, high-solids content effluent, while sending recycled water to a nearby wildlife sanctuary to improve the habitat of nesting waterfowl seasonally.
Lorenz said that is the significance of the award…it recognizes the efforts to protect the environment, infrastructure and public health.
"We feel privileged and honored…this is a result of the foresight and planning by the city council," he said.