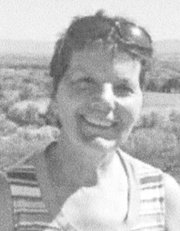 Marie Jeanette Warriner Durst, 64, of Ashton, Idaho, passed away on Wednesday, Oct. 2, 2013, at Ashton Living Center.
She was the first born to Lester Warriner and Marie Kilian Warriner on July 7, 1949 in Sunnyside. Jeanette was the oldest of four children, two brothers and one sister.
On May 1, 1971 she married Richard Ray Durst of Ashton. Shortly after their marriage, they moved to Ashton. On May 10, 1976 they welcomed their first born and only son, Aaron Michael Durst. On May 27, 1986 they welcomed their second child and only daughter, Kristina Marie Durst.
Unfortunately, Jeanette was diagnosed with Alzheimer's at a way too early age. Finding optimism in all of life's challenges and obstacles was a strong suit of Jeanette. In spite of her illness, Rich and Jeanette spent many years traveling all over the country and meeting many friends. Many people throughout the years benefitted from her compassion and ability to find the silver lining with her endless smiles and laughter.
She is survived by her husband, Richard; son, Aaron (Mary); daughter, Kristina; brothers, Dale (Cindy) Warriner and Cecil (Freda) Warriner; sister, Carol Huntley; and sister-in-law, Karen (Dan) Lords.
Although she was very much loved and will be sorely missed, heaven received an angel and she will certainly keep them on their toes.
There will be a visitation on Sunday, Oct. 6, 2013, from 5 to 6:30 p.m. at Baxter Funeral Home in Ashton. Services will be held Monday, Oct. 7, 2013, at 11 a.m. at Ashton United Methodist Church.
In lieu of flowers, the family requests donations may be sent to the Alzheimer's Association (als.org).
Baxter Funeral Home in Ashton is in charge of arrangements.
More like this story