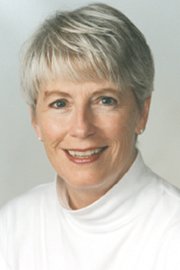 It's been two weeks since I spent a night in the hospital because of two blood clots in my right lung. Apparently, it happens to lots of people but I was told by the doctor that "people die from pulmonary embolisms."
The super-cautious approach to my activities, even in the hospital, confirmed the delicate state of my health and so my mind explored all sorts of dire scenarios as I lay in the darkness that night. The thought occurred to me that this might be the end of my life here on earth.
I asked myself if I was prepared for death. Had I spoken words of love to my husband, my children, my closest friends recently? Were my relationships repaired? Was I working daily on my walk of faith with God? Fortunately, I made it through the night and have the opportunity to work on those answers.
But most of us don't know when that last day will come. In a paraphrase of the Apostle Paul, our funeral liturgy has a prayer that beseeches God to "help us to live as those who are prepared to die …and enable us to die as those who go forth to live, so that living or dying, our life maybe in Jesus Christ."
As Christians, we are always on a walk toward eternal life and what we do in this life is a preparation for the life to come. As Jesus modeled for us, we are to love our neighbors as God loves us, we are to help the outcast and the needy, we are to pray and worship and tell the good news of the reign of God.
Life is not about coasting and taking care of Number One to the exclusion of the world around us.
We have all been given gifts to use for the common good and to further the kingdom of God here on earth. Jesus commanded his disciples to continue the work he began and he gave them the means to do that by the power of the Holy Spirit.
As Christians, we believe that the church, the Body of Christ, is where we are equipped and strengthened for our tasks of ministry. We don't operate in our own little microcosm, independent of other Christians. We belong to the Body.
It's important that we "show up" every Sunday to worship God, to draw near to the Holy One, to sustain and be sustained by our life together. When we stay home on Sunday morning - for whatever reason - we deprive the Body of Christ of vital nourishment. The organism thrives only when all of the cells participate and when they honor the head, which is Jesus Christ.
The writer of Hebrews recognized the importance of our bodily participation when he or she wrote, "And let us consider how to provoke one another to love and good deeds, not neglecting to meet together, as is the habit of some, but encouraging one another (Heb. 10:24-25)."
It shouldn't take a brush with our own mortality to re-evaluate our priorities and figure out what our faith life should look like. Jesus sent his Spirit to accompany us, but also to transform us more and more into his likeness. We open ourselves up to that day-to-day transformation when we participate in the community of faith. If we put our spiritual growth on hold because other things seem to be more important, then we are putting an unnecessary obstacle in the way of the Holy Spirit.
No one knows the number of our days, but we need to make each one of them count as we travel the journey of faith.
‑ Rev. Katie Haney is pastor of the Sunnyside Presbyterian Church.