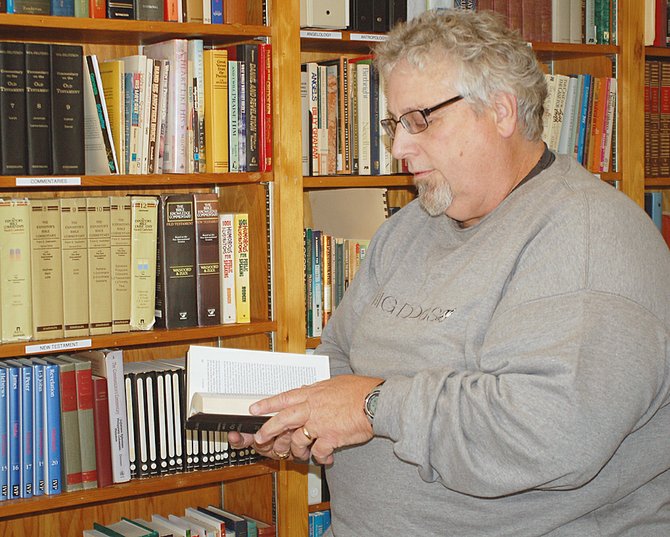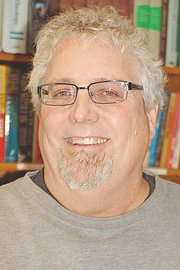 Tim Pettey's been on the job three months as Sunnyside First Baptist Church's new pastor and this coming Sunday he will be officially installed in that capacity.
The formal service is in contrast to a decidedly informal pastor, who for 25 years not only pastored in central California but also coached high school football.
"I love high school football!" he smiled, noting he tries to make it to a Lower Valley gridiron contest each Friday night.
Pettey and wife Janette decided to move from California and seek a church post in the Pacific Northwest because her family has roots in the Northwest. The couple has two daughters, Hannah in college, and Rebekah, a high school sophomore.
Pettey himself was a high school student when he first realized the call to ministry.
"In high school kids wonder what they're going to do with their lives, where they're going to school, and for me it was a spiritual issue," he said.
Pettey prayed about his decision and it was confirmed when the next day he received the results of a skills and interest exam. The school counselor told him the exam showed the job best suited for him was ministry.
"I was a little shook up," he laughed. "It was a clear call of God."
With an education background that includes an undergraduate degree in christian education from Biola University and a Master of Arts in theology from Western Seminary, Pettey started his three decades in ministry as a youth pastor before becoming a senior pastor.
Pettey says his ministry is based on the word of God, and that his focus is preaching, teaching and evangelizing.
"We have to find a way to get out into the community rather than wait for the community to come to us," he says.
As for his work here in Sunnyside, Pettey says he appreciates First Baptist's history dating back more than a century, as well as the leadership traits he sees in its members.
He sees his role as someone to help "cast vision for a group of people and help them carry out that vision."
Pettey also notes that First Baptist and churches around the country face hurdles in today's society.
"The challenge is living out and communicating the Gospel in a society that is becoming more and more secularized."
He notes having a background as a football coach helps him in reaching out to society and working in the church, and hopes it will be an asset in his new ministry here.
"A good coach comes alongside people, helps them to discover and use their gifts to the best of their ability," Pettey says. "My job is to get everyone in the game so we can make a difference."
-John Fannin can be reached at jfannin@dailysunnews.com or at 837-4500.