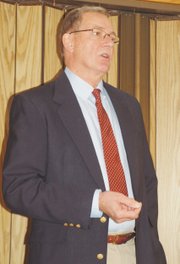 The Sunnyside Republican Club's meeting this morning, Friday, had a decidedly election feel with two candidates for the same Sunnyside School Board seat expressing their experience and goals.
One of the candidates, Nuestra Casa founder Mary Rita Rohde, shared her background in education that ranges from supervising student teachers to working with Heritage University to even serving a stint as a member of the Toppenish School Board.
Her opponent, Sunnyside attorney Steve Winfree, noted his experience on working with nearly all of the Sunnyside School District's bond drives, as well as volunteering in a fifth grade classroom at Chief Kamiakin Elementary School.
Both candidates have served on the district's ethics committee and both agree there are plenty of positives, noting the improved graduation rate at Sunnyside High School, as well as committed teachers such as two they mentioned by name, Joyce Stark and Bruce Walker.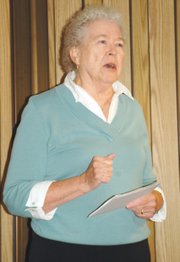 Both candidates also have concerns about charter schools. Winfree says there isn't a track record nationwide that shows the effectiveness of charter schools, while Rohde is concerned that the desire to start a charter school here is indicative that not all students are having their educational needs met in the Sunnyside School District.
However, Winfree and Rohde are supportive of the group trying to launch a charter school here in Sunnyside.
The main area where the two candidates seemed to differ the most this morning was in improving classroom education.
Winfree called for more education and collaboration to help classroom teachers in their work. Rohde says the need is for more "adults in the classroom." Specifically, she advocates for the district to find ways to save money so it can hire more para-pros.
Prior to the school board candidate presentations, the club announced efforts to have future breakfast meetings this month featuring candidates squaring off in Sunnyside's two city council races.