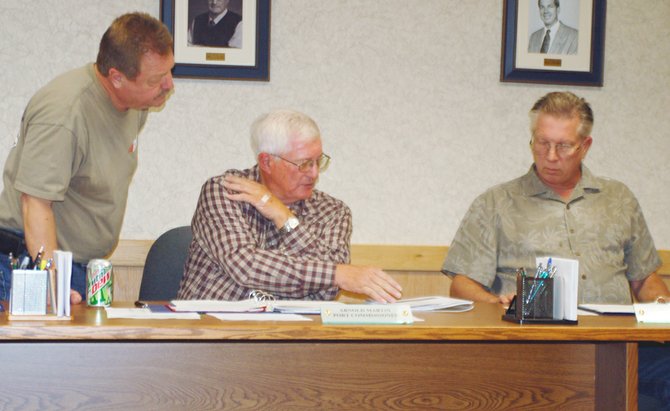 The Port of Sunnyside is going to try, try again at obtaining federal grant funding for an upgrade to its industrial wastewater plant.
After its first attempt was turned down by the U.S. Department of Commerce's Economic Development Association earlier this summer, the port last month re-submitted a second grant proposal to help with funding for its anaerobic digester project.
When installed, the digester will double capacity for its wastewater plant, allowing local industries to expand operations.
Last night, Monday, port commissioners were updated on the effort by Jed Crowther, the port's property development and project manager.
In his report, Crowther noted changes in the grant application to the Economic Development Administration included reducing the fund request from $1.5 to $1 million and adding letters of support from local industries pledging additional jobs.
In addition, Crowther noted the port received letters of support from lawmakers and the Department of Ecology for its second bid at the grant funds.
The digester project has already received grant/loan funding from Yakima County's SIED and the state's Community Economic Revitalization Board.
The state funding came about, in part, because Sunnyside's Darigold plant pledged that it would add 25 new jobs with expansion made possible by construction of a digester.
The digester is expected to cost about $7.2 million and the port has already pledged $2.5 million of its own resources to the project.
In his comments to commissioners, Crowther says the port should learn the results of the second grant application by late October. He cautioned, though, that the federal government shutdown might delay the application process.
The port hopes to ideally have the anaerobic digester operational by January 2015.
John Fannin can be reached at jfannin@dailysunnews.com