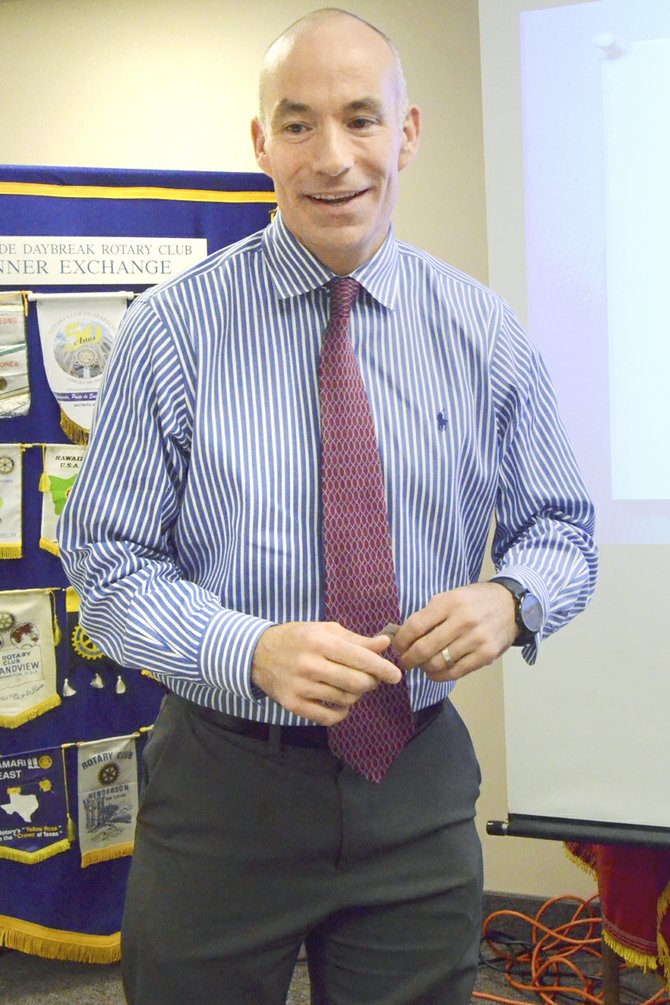 Students throughout the state of Washington each year are assessed to determine academic progress.
The current tests provided to students include the measure of student progress (MSP) prior to high school, the high school proficiency exam (HSPE) and the end of course exams (EOC).
The state, however, is transitioning to a common core state standard test, using the smarter balanced assessment consortium, according to Sunnyside School District Curriculum, Instruction and Assessment Executive Director Brian Hart.
Wednesday, he provided members of Sunnyside's Daybreak Rotary Club with an overview of the transition for a better understanding of the changes taking place.
Hart said there are just five states that have not adopted common core standards.
Sunnyside has experienced gains in state testing, but the standards vary from state to state.
What educators are aware of is that Washington state's students who have taken the SAT's this year scored fourth among the 50 states.
"We're proud Washington students are in the top 10 percent," said Hart.
He said the complexity of the standards will be increasing with the common core assessments.
That means students when taking the smarter balanced assessment will be challenged.
This year will be the last year students will be assessed based on current state standards. Graduation requirements will not change, however.
Hart said students will be required to meet common core standards, they will continue to be assessed on the MSP, HSPE and EOC. To graduate, students will have to meet standards in the 10th grade HSPE and the math and biology EOC exams.
This year's junior and senior classes will not be required to take the smarter balanced assessment, but next year's junior class will need to.
The new assessments also mean that students seeking to apply to college may not need to take the SAT or ACT, if they are applying to a college in the Western U.S. in the future.
Hart said colleges will recognize the new common core standard test in place of those college entrance exams.
He said curriculum in the schools is being adopted to help students meet the new requirements.