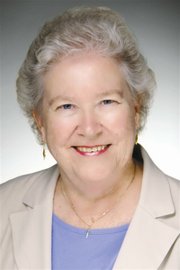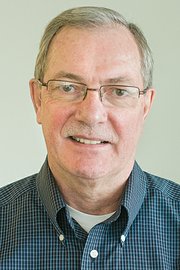 Both Sister Mary Rita Rohde and Steve Winfree are leaders in the community and are seeking the same seat on the Sunnyside School Board.
Lorenzo Garza currently holds the position, but chose not to run for re-election.
Rohde and Winfree feel this is an opportunity to take on an active role in the education of Sunnyside's students.
Rohde is a teacher at Sunnyside's Nuestra Casa, a local non-profit that she founded more than 10 years ago for the purpose of helping immigrant women in the community. She teaches English as a Second Language classes.
Winfree is a local attorney, who has worked closely with different businesses and organizations in Sunnyside. He is also a member of Sunnyside's Noon Rotary Club.
Both have served on the Sunnyside School District's ethics committee.
Rohde has been an educator for most of her life. She was a founding faculty member of Heritage University near Toppenish and served on the Toppenish School Board before being called to serve her religious community as an international leader.
Winfree has served the community of Sunnyside, working on a variety of matters that affect the school district. He is familiar with Washington's Open Public Meeting Act, as well as the Public Records Act.
He served on a citizen's committee for improvement to the school facilities and has co-chaired various committees for bond and levy issues.
Rohde said she is seeking the school board director's position for several reasons.
"I want to make sure every child living in the district attends school through high school," she said, stating helping students "achieve to their academic capacity" will keep students engaged in the schools.
Rohde said it is vital there are programs to ensure special needs students receive educational tools to assist them in academic success.
And, she noted, "Much more can be done for highly capable students," stating her belief is that parents in the school district wouldn't be seeking other academic options like homeschooling and charter schools if the students' needs were being met.
Winfree said he believes staff needs adequate training if it is going to be capable of implementing new curriculum.
The state has adopted the Common Core standards and Winfree believes teachers need the time and coordination to best help the students understand the new standards.
"The teachers need time to collaborate," said Winfree.
He said he would support those collaborations because he believes they serve to better educate students.
Both Rohde and Winfree feel it is important to engage families and the community in the educational process.
Winfree said the farming and business community have always financially supported the schools. He believes those entities can become more engaged if leaders from the school district were to work more closely with the farmers and business owners.
It's because the business owners and famers who are the employers in the community, he said.
Winfree said he would like to have meetings at the places of business and farms, allowing school district leaders the opportunity to explain to employees at those businesses what is happening in the schools.
Winfree believes this type of partnership will help community members see the school district leadership as approachable.
Rohde said parents who are engaged in the learning process better understand what is happening in their students' lives. The students who have the support of the family are more successful.
She said that is why family engagement is important to her. She has seen the difference in student success through a program that was implemented at Outlook Elementary School. Student grades and scores improved when the parents and educators there developed a partnership.
Both Rohde and Winfree believe the school district also has to be fiscally responsible.
Winfree said he supports prudent financial planning, and believes the school district has been responsible with its levies and bonds.
Rohde, on the other hand, believes the district could do more with the tax dollars that it receives.
She said she would like to see more paraprofessionals in the classrooms. Rohde believes these individuals are important in the teaching environment because of the various learning levels that can be found in a single classroom.
For instance, Rohde said a typical fourth grade classroom can have students whose reading levels range from first to sixth grade. A paraprofessional could be used to provide those students not reading at grade level with additional reading opportunities, she said.
"My point is, where is the money being spent that could be better utilized on paraprofessional assistance?" queried Rohde.
Both Winfree and Rohde want to make sure the learning environment is safe and students feel supported in the Sunnyside School District.
They want every student to be successful. They want staff in the school district to feel the school board supports the effort to improve student achievement.