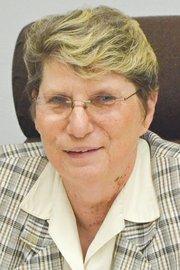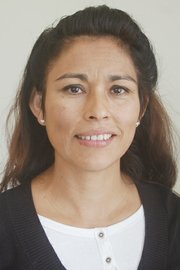 GRANDVIEW – A newcomer to the Grandview political scene, Martha Ramos is challenging two-term Grandview Councilwoman Joan Souders for Council Position #1 based on her belief that the community's youth needs more to do in order to keep them off the streets.
A native of Grandview, who works as a church volunteer with El Gran Rey Jesus of Sunnyside, Ramos believes more parks and recreational opportunities are needed in Grandview to help divert children from a life in the gangs.
The 45-year-old mother of six children believes Grandview needs more sports and other kinds of youth activities.
"My goal is to help clean up the community. I believe we need to offer activities which will prevent children from joining gangs," Ramos said.
Souders, who has served on the Grandview City Council since 2004, said her focus is on improving the quality of life in Grandview through economic development.
She said the experience gained during her two terms in office makes her ready to tackle the next challenge coming before the community.
"I'd like to see an anchor business come to downtown Grandview," she said.
Souders said such a business will help to generate taxes for the city's general expense fund which can in turn be used to help with the police department and the parks and recreational department.
Souders is also very interested in tourism attractions in the Grandview community. She said she believes the recent establishment of a dog park in Grandview will also give the community an economic boost.
"People traveling with their dogs will likely stop to use the park, and perhaps stop long enough to leave some money behind at local businesses," she said.
Ramos, who has traveled all over the United States, but returned to the community seven years ago, said she is saddened by the number of closed businesses she has seen in downtown Grandview.
"I'd like to see more businesses downtown," she said.
She said she would also like to see the city hire more police officers to keep the streets safe.
Ramos said she would like to see Yakima Valley Community College do more to promote activities with the city.
"I believe there is a lot that can be done through partnerships," Ramos said.
She would also like to see the city plan events similar to Sunnyside's Cinco de Mayo festival, which could get people interested in volunteering within the city.
Souders, who is an assisted living center administrator in Prosser, said she brings more than 36 years public service to the council table. She has served as a pastor and administrator for 34 years with Salvation Army. She also gave two years of service on the Lower Valley Enterprise Community board of directors. She is currently the president of Grandview Rotary.