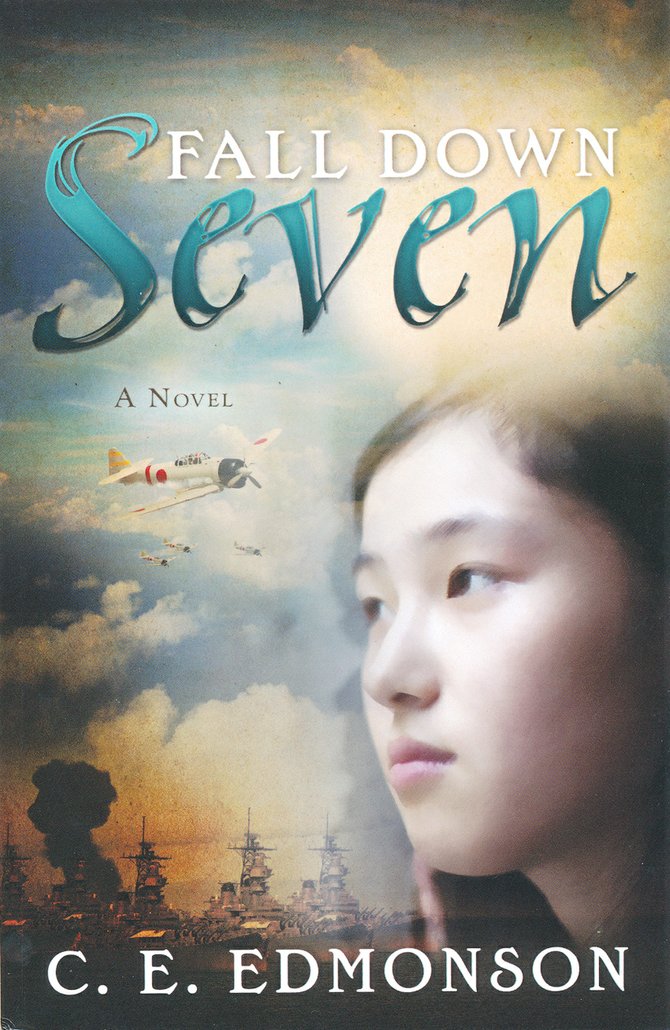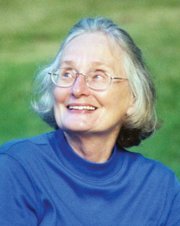 December 7, 1941 – a day that President Roosevelt said would "live in infamy" – is no longer remembered by most of today's 13-year-olds. But author C.E. Edmonson brings the Japanese attack on Pearl Harbor and the resulting prejudicial view of Japanese-Americans into stark reality in his novel Fall Down Seven.
In this moving narrative intended for young adults, a 13-year-old girl will never forget a rainbow-hued morning on Oahu that was shattered by the wail of sirens and torpedo bombers swooping down from the sky to scatter devastation.
Her story begins with this attack on America's fleet anchored at Pearl Harbor that draws the U.S. into World War II. It continues across the Pacific to San Francisco and finally to Connecticut, where teenager Emiko, her mother Akira and brother Charlie fled, seeking safe haven with the family of Emiko's American father.
A refuge was needed because, after the brief but terrifying December 7th attack on that Hawaiian island, Emiko's Japanese-American family and others like them became the enemy in the eyes of the powers that be in Washington D.C. The U.S. government ordered all Japanese on the west coast, regardless of citizenship, to be rounded up and sent to rudimentary internment camps as a cautionary measure.
Akira's Japanese birth put a mandatory stamp on the family in spite of the fact that Emiko's father, Charles Arrington, is not only an American, but is also a lieutenant commander in the U.S. Navy who was piloting a fighter plane even as his family arrived at his sister's home in Connecticut.
The Arringtons escaped the camps by taking up residence in the Eastern United States, but there they faced an environment bordering on hostile. It is this part of their struggle that the author, Edmonson, captures for us through a 13-year-old's eyes and reflects it back to us across the years.
If we readers who grew up on the west coast can not quite relate to Emiko's first person account of taunts and jeers the family suffered in Connecticut, it may be because some among us remember the sorrow they felt as they watched their Japanese neighbors loaded onto trains headed for internment camps. But Edmonson shows us the painful other side of the coin.
Of course, the prejudice, fear and suspicion that did bloom after Pearl Harbor was not limited to the eastern United States, or there would have been a national outcry against this tragic wartime mistake. But that would be another story.
This story of Edmonson's was inspired, he noted, by his wife's mother, who was a young girl in Oahu during the attack on Pearl Harbor. He tells it with a skill and artistry that could well be envied by any writer who wants their readers to know and care about their characters.
This reader was so moved at times, she wanted to sit right down with this young girl and assure her that not everyone is against her. But, just as the desire to do that was strongest, Edmonson showed Emiko a better side of America…and saved this reader from trying to do the impossible.
You can't read Fall Down Seven without wondering about this author, who can write this poetic description of Oahu scenery: "The sweet smell of plumeria and late-season white ginger filled the air, and the dangling gold blossoms of the shower trees hung from the branches like lace from a bridal gown."
And then follow it two pages later with staccato sentences depicting the attack by Japanese pilots flying by "…at two hundred miles per hour" but "close enough to see their faces" as they "nosed their planes into long, swooping dives."
So the reader is apt to ask who is C.E. Edmonson? What career path has he followed? How old is he? And how did he get to be such a brilliant writer who tells a heckuva good story for readers of any age?
Well, I wish you better luck in getting answers than I had. His phone rings, but voice mail answers…and answers…and answers. His website ceedmondson.com will tell you two of his previous books geared for young adults have won awards. And, I will tell you that you can purchase Fall Down Seven from his website or at amazon.com, BN.com, or from WinePressbooks.com.
Your $16.99 for this piece of historical fiction will be well spent. And you couldn't go wrong purchasing an extra copy for that young person in your life who will never forget December 7, 1941 after reading Fall Down Seven.
Oh! And the title of the book? It comes from a Japanese proverb, Nana koribi, ya oki, that inspired the main character in this book. That translates to Fall down seven times, get up eight.
‑ Frances Potts, a resident of Sunnyside, is a retired journalist.