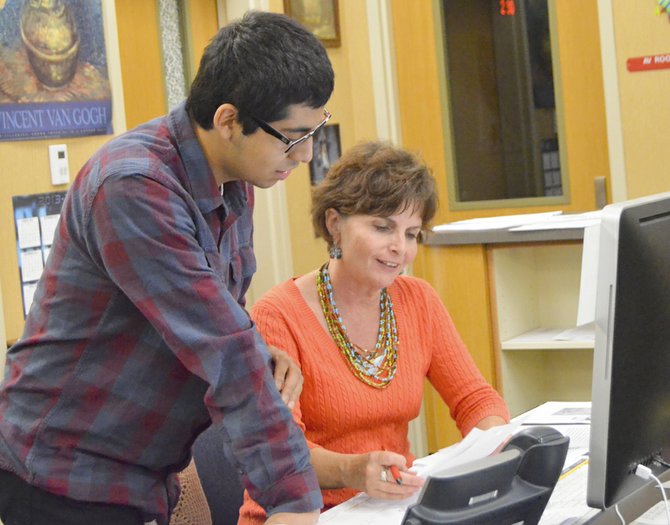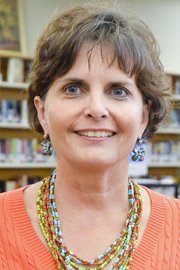 School librarians, known as teacher librarians, like Karen Hutchinson at Sunnyside High School have to keep up with changes in technology, teaching students how to use that technology and taking advantage of the many new resources available through various types of media.
Hutchinson said there are many advantages to the age of technology.
She has been helping students at Sunnyside High School use the library and the resources contained within for 16 years. Before that she was a teacher at Lincoln and Chief Kamiakin elementary schools and a librarian at Outlook Elementary School.
Hutchinson said advances in technology have provided her the opportunity to interact with students more.
When she first became a librarian computers weren't as widely used.
"I remember typing catalog cards…everything was more labor intensive," said Hutchinson.
Now, she can download a book's catalog information and move on to address a question from a student. She helps students find books via an online catalog, and teaches them how to use computers and the internet for research.
Hutchinson said she also teaches students how to avoid plagiarism when writing reports.
"I enjoy talking with students about books…at the high school level they are engaged. You can carry on a discussion about the characters and plots…it's like having little book clubs," she said.
Hutchinson said the students visiting the SHS library make every day different. There are different personalities and interests, as well as different lessons she imparts.
"There are many regulars, as well. They come into the library on a daily basis," she said, stating the students who enjoy the library on a regular basis get to stock up on books for long weekends and holidays.
To keep up with the current books on the market, Hutchinson said she reads reviews and talks with other librarians working in secondary education.
She also keeps up with technological advances through collaborations with school staff and her peers.
"If I want to add a book, I can just download the catalog information," Hutchinson said of the benefits of technology.
She said e-books will soon be added to the catalog at the SHS library.
"I'm looking forward to it…I'm looking at different services," Hutchinson said of the technology that will allow SHS students to download books to their personal electronic devices.
Currently, students have access to any book within the Sunnyside School District. Hutchinson said there is a process for checking out a book that is housed in another school library, but it can be done.
With the use of computers, students no longer need to look at a book jacket for a synopsis. They need only to access the book's information on the computer catalog. That catalog will tell the student if a book is available. It also provides recommendations for other books.
"Computers make research quicker with a quality of resources," said Hutchinson, stating each book available to the students has been approved. Research materials have also been through a vetting process.
Hutchinson said it can be challenging to keep up with the technology, but that is why she appreciates the monthly meetings with other secondary librarians.
"We discuss books and technology," she said.
Hutchinson said, "Every day is different…that's what I really enjoy about my job."