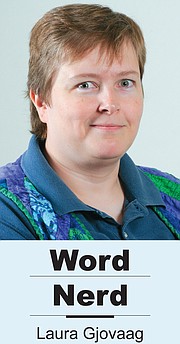 The Daily Sun News office recently had a bit of exciting news that made many of us dance for joy.
Kelly Story, wife of our task master of an editor Bob, is going to Las Vegas to compete for a million dollar prize in the 46th Pillsbury Bake-Off® Contest.
Even better, she's been practicing. And although Bob can eat a lot, he can't eat all the results of the practices, so we've been treated to Story's Raspberry Apple Stacks on occasion.
It's certainly fun to go to the Pillsbury website (bakeoff.com) and be able to click to a recipe that originated from right here in Sunnyside. But it's even better to taste the results, ourselves. And tasting the treat here at the office also makes me want to go try the recipe for myself.
Sunnyside is a great town, and we've had occasion to cheer on hometown heroes on the national stage before. All of us at the newspaper are looking forward to November to cheer our local baker as she delights the judges with her excellent concoction.
I hope the rest of the city can join with us in wishing Story the very best on her trip to Las Vegas.