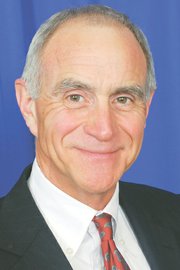 Unionized grocery workers just voted to authorize a strike against four major grocery store chains in the Puget Sound area. Executives at the United Food and Commercial Workers Local 21, with 30,000 members, are dissatisfied with company proposals for paying wages and providing health benefits for part-time workers.
Due to the new national health policy, employers want to drop insurance for part-time employees and allow those workers to get coverage through the individual market or the Obamacare-mandated state exchanges.
Starting in 2015, Obamacare, or the Affordable Care Act (ACA), will require employers with 50 or more full-time employees to pay for government-approved health insurance for those workers or pay a penalty.
The ACA law defines a full-time employee as anyone working 30 or more hours per week. Historically, some companies voluntarily provided health insurance to part-time workers, but Obamacare makes it too expensive for many of them to continue this benefit.
Ironically, union executives were strong supporters of the ACA and lobbied hard for its passage. Now the law they supported is hurting their own members.
Since World War II, employers have found it advantageous to offer health benefits to employees. A healthy workforce is important, plus the federal tax code allows companies to deduct the cost of employee health insurance from their corporate income tax. Instead of paying higher wages, which are taxable, employers have provided health benefits to workers with pre-tax dollars. Workers now expect health benefits and market realities virtually require employers to offer those benefits to attract and retain good employees.
Yet apart from the tax code, many economists question why workers should receive a particular life need - health insurance - from their employer. Food and shelter are required for a healthy workforce as well, but the government never used a tax break to incentivize companies to offer these other necessities of life.
Federal tax policy has driven the United States into an employer-sponsored health care system.
Now Obamacare has changed the tax code in a way that is encouraging employers to drop health coverage. The ACA's penalty, or tax, for not providing health insurance is $2,000 per employee per year. The average cost of a health insurance policy in Washington state is $4,500 for an individual and $14,000 for a family.
Obamacare's new taxes are causing a tremendous amount of uncertainty for employers. Companies, especially in low-profit margin businesses like food stores, are making financial decisions based on the ACA.
It is obvious to employers that paying a tax of $2,000 is much less than paying $4,500 or $14,000 per employee. Dropping health benefits may make the financial difference between staying competitive and going out of business.
The state health insurance exchanges, mandated in Obamacare, provide taxpayer subsidies for anyone earning less than 400 percent of the federal poverty level ($94,200 for a family of four) to help with buying health insurance. These subsidies, coupled with the low employer penalty, will gradually shift workers from employer-sponsored health insurance to government/taxpayer supported health benefits.
In response, a number of well-known national companies are changing their employee health benefit models. Sea World is dropping 18,000 full-time workers to part time. UPS is eliminating 15,000 spouses from employee health insurance plans. Walgreens is joining a trend toward giving workers a fixed amount of money and allowing them to purchase their own health insurance.
Union members have enjoyed excellent health benefits for the past 65 years. Now many employers are cutting worker hours to less than 30 per week, are limiting employment to 49 workers, or are dropping union contracts when they expire. Because of tradition, or a sense of moral obligation, or a solid profit margin, some companies will continue to offer health benefits to employees.
The shift away from employer-sponsored health insurance is not the fault of the companies. It is the direct result of Obamacare.
‑ Dr. Roger Stark is the health care policy analyst for the Washington Policy Center.