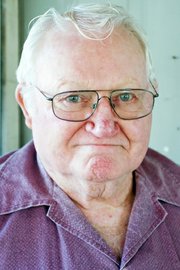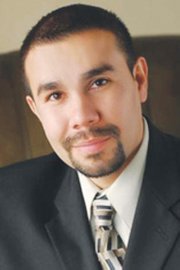 A last minute write-in campaign is underway and the race is on for the Sunnyside City Council, District 4 seat in next month's General Election.
Retired Wenatchee poplice sergeant Ardell "Mac" McNerney announced his write-in candidacy this week to oppose incumbent Francisco Guerrero, who was appointed to the council post eight months ago.
McNerney and wife Marilea moved here 12 years ago to be closer to family.
He said he mounted the write-in campaign in response to what he perceives as Guerrero's lack of support for the police.
"He's not backing the police like I think he should have," says McNerney, who notes his Parkland Drive home has had two break-ins.
"If you're not for the police, you have to put yourself on the other side of the fence," McNerney said.
Guerrero doesn't see it as a black-and-white, either-or issue.
"I have nothing against the police department. Crime is down, they're doing a great job," Guerrero says. "But I strongly believe we need a good mix of individuals on the city council."
Financial center manager for HAPO Community Credit Union in Sunnyside, Guerrero adds, "My goal is to get the city back in good financial shape."
He notes that Sunnyside is more than just the police department and a balanced approach is needed to get the city in good shape financially.
McNerney says Parkland Homes owner Wayne Overland asked him to seek Guerrero's post and notes he backs most of what Overland asserts in a campaign newsletter that was recently delivered to some Sunnyside homes.
In backing McNerney, Robert Perales, Don Vlieger and Dean Broersma for the city council, Overland's finger-pointing publication labels Guerrero and other city council candidates as being opposed to Sunnyside police, asking, "Why do they hate cops?"
McNerney is legally blind due to a rare eye condition and will rely on help from his wife to read council materials if elected. He says he's the better choice because, "Sunnyside as a whole can be better."
A 30-year resident of Sunnyside, member of the Sunnyside Chamber of Commerce, acting chair of Sunnyside United and a former member of the city's planning commission, Guerrero says he won't respond to his new challenger with posters or signs.
"Hopefully my name and reputation in the community will speak for itself," Guerrero says.
-John Fannin can be reached at 509-837-4500 or by e-mail at Jfannin@dailysunnews.com.